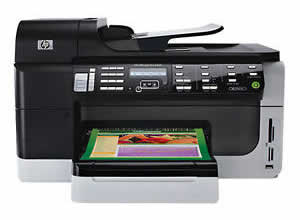 Printer manufacturers offer a lot of rebates on printer purchased throughout the year.  At times you can get a printer with a significant discount or even bundle deals where you can pick up free ink cartridges or free toner cartridges.
Here are some current online printer deals available…


From HP's website the HP Officejet Pro 8000 wireless printer has an instant rebate of $80 with free shipping.
The HP Officejet Pro 8500 All-in-one multifuction printer has a rebate of $100 with free shipping.
Both of these offers are a great savings.