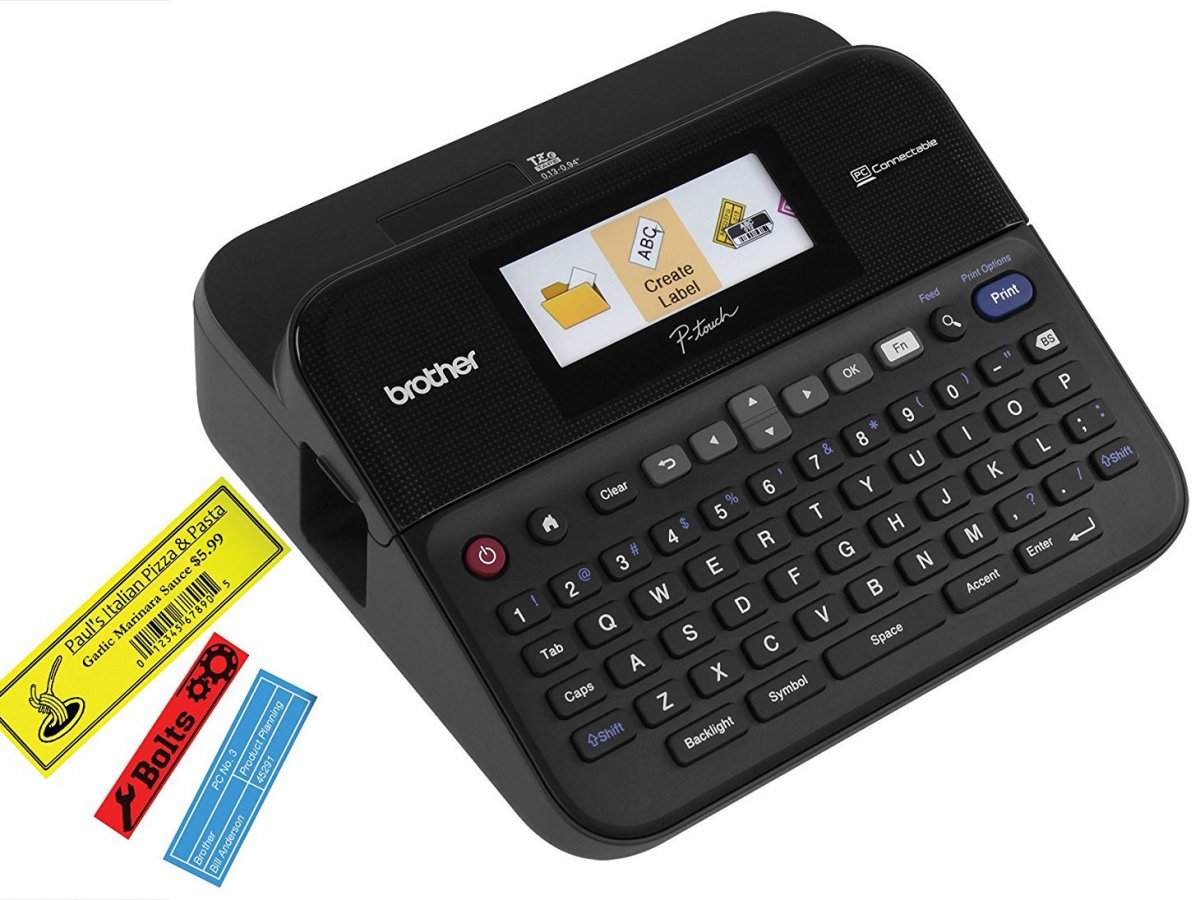 We have been big fans of Brother printers for many years. Brother has consistently produced quality and reliable printers for reasonable prices.
The PDT600 is a hybrid handheld device which can be used with either a Mac or PC operating system.
It features a familiar QWERTY keyboard and a beautiful color display for ease of use.
Power users will love the flexibility the Brother PDT600 offers. The label maker supports tapes in five different widths up to a 24mm maximum tape size. For variety, there are seven font styles to choose from. Finally, you can print up to seven lines of text.
The PDT600 can be run on AA batteries or plugged directly into an electrical outlet with the AC adapter.