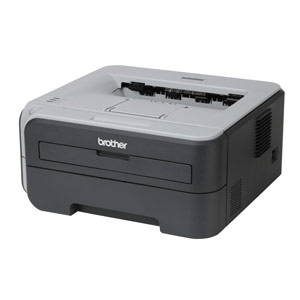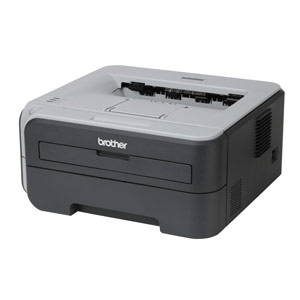 This Brother laser printer is a great printer for the home or small office.  For any home users that have been putting off getting a laser printer to conserve on ink consumption, this is the time to buy!
Brother has always given us quality printers at a great price.  In addition the replacement cost for the toner are inexpensive and can be easily purchased online for even greater savings.


The Brother HL-2140 prints up to 23 pages per minute. Holds up to 250 pieces of paper in the tray of either letter or legal-sized paper.  Printing envelopes is easy with the HL-2140 as well.  This printer can print up to 2400 x 600 dot per inch, so all your documents will look professional and sharp.
Laser printers offer the best cost per page price.  There is no comparison when you look at the cost per page of a laser printer verses an inkjet printer.  But many people are put off by the initial price of a laser printer even when they know the cost per page is much less.
So for only $60, this is a an offer you can not miss.