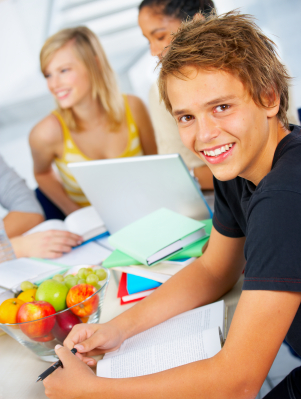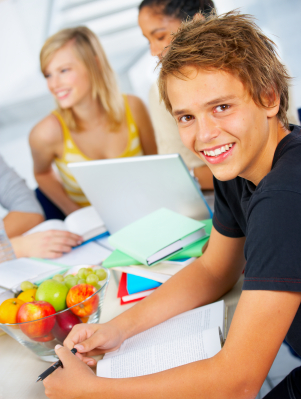 Here is a short list of printer under $200 that ideal if you have a teenager or high school student living at home:
Brother MFC-5460cn
Costing you around $150, this all-in-one printer is extremely sleek and compact. This makes it very easy for your teenager to bring along and place it where ever wish to while heads off to college. Apart from printing high quality text and image documents, the Brother MFC-5460cn also provides a copier, scanner and a fax machine rolled into one. On top of this, it is also built with slots to allow them to print pictures directly from their digital camera and memory cards. More importantly, the ink cartridges used are extremely affordable with each printout costing an average of about 6.7 cents per page.
Kodak ESP 3 All-in-One Printer
Kodak has continued to hold its position in providing high quality photo prints. This reputation has made the Kodak ESP 3 All-in-One printer a great printer to get for your teenager especially if he or she is taking up a course which requires high quality printouts. At just $130 and each print out costing about 5 cents a page, the quality of the text and image printouts and other features makes this a great printer to get for your teenager for his or her projects in school and eventually at work.
Samsung SCX-4200
The Samsung SCX-4200 is an all-in-one printer. Apart from being able to print high quality text documents and images, it is built with a scanner and a copier which is extremely helpful for your teenager complete school projects. With all of these additional features and a price tag of just about $180, the Samsung SCX-4200 is a great buy.
HP Photosmart C5280 All-in-One Printer
Apart from a printer, your teenager would need a scanner and a copier to help him or her complete his or her schoolwork. The HP Photosmart C5280 All-in-One printer provides all of these needs at just a price of under $150. Its Photosmart name speaks for the high quality printouts the printer can provide whether it is a term paper or an image for a design class.