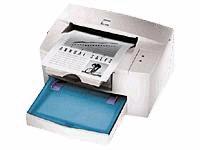 Here are the differences between a laser printer and inkjet printer from the owner's perspective:
1. Affordability:
The inkjet printers are cheaper than Laser Printers. So, if your budget is an issue you could choose an inkjet printer over a laser printer. However, the cost per copy of Laser printer is much lesser than that of inkjet printers.
2. Speed:
If you are looking at speed as an important feature of printers will be happy with a laser printer. It has quicker speed as compared to inkjet printers.
3. Ease of Use
There is very little difference in the ease of use of both the printers. However, if you go bit deeper inkjet printers provide to the needs and requirements of individuals and small
businesses.
4. Reliability:
Both types of printers are quite reliable. However, looking at longevity, it is increasingly being seen that a well maintained laser printer has better longevity than an ink jet printer.