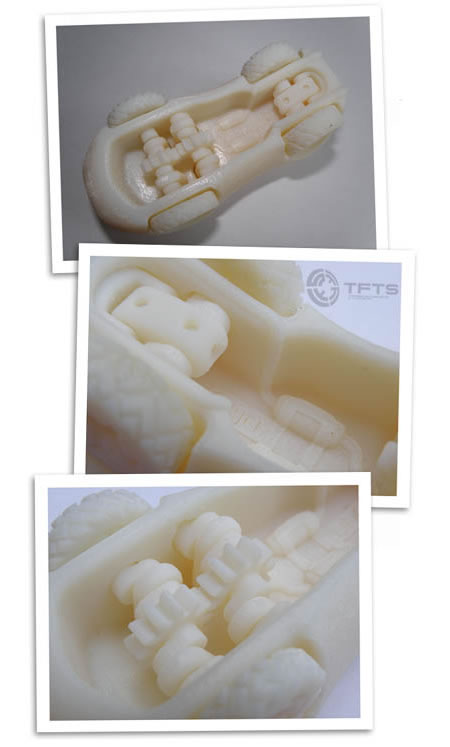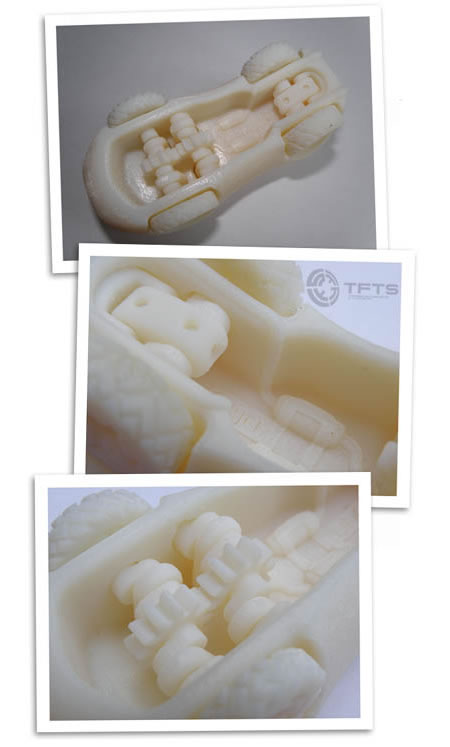 Objet Geometries is the innovation leader in 3D printing. Objet develops, manufactures and globally markets ultra-thin-layer, high-resolution 3D printing systems which are best known for rapid prototyping and rapid manufacturing.
3-Dimensional Printing Systems bring high-resolution, fine-detailed models into the hands of designers or engineers. Objet has patented its PolyJetTM and PolyJet matrix technology which provides a complete 3D printing solution for speedy prototyping application.
Objet produces the Eden range of three-dimensional Printing Systems as well as Alaris30 three-dimensional desktop printers which are centered on this company's patented and office-friendly technology called PolyJet Technology. Also, Connex500 line of 3D is printers which are based on Objet's technology known as PolyJet Matrix. Objet Studio Software guarantees that your models are printed smoothly and accurately.
Here are some of the best Objet's 3D printers such as Connex, Eden and Alaris.
1. Objet has a Connex range of 3D Printing Systems of which Connex500 is based on the unique PolyJet Matrix Technology. The Connex500 provides an exclusive facility to print the parts and the assemblies made up of several model materials, along with diverse properties, and all in the single build. Besides Connex500 there are also Connex350 3D printers.
2. The 3-D Printing Systems of Eden provide incomparable deal for the professional applications pertaining to express prototyping. Every Eden system creates models with unusually fine details and smooth surfaces. They print ultra thin layers of 16µ with a high accuracy. You can also select the best from the various models of Eden's 3D printers to reach up to your requirement and budget. Eden family comprises compact sized Eden260, Eden260V, Eden250, Eden350/350V and Eden500V.
3. The Alaris30 range of Objet's 3D Printers is one of the best printers for high quality and office-friendly systems. It is designed to feature very fine details along with smooth surfaces as well as tiny, moving parts. Printing in the layers of 28µ, Objet's Alaris30 generates accurate models which gives you a real touch. With the Alaris30 3-Dimensional Printing System, you can print high-quality 3D printer models in the high detail that today's market demands – easily and cost effectively. The lightweight design and the clean process of the Alaris30 is the right choice for any office environment.