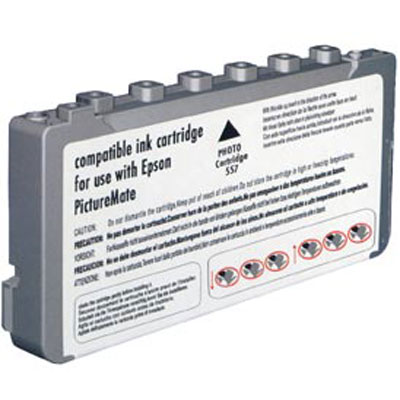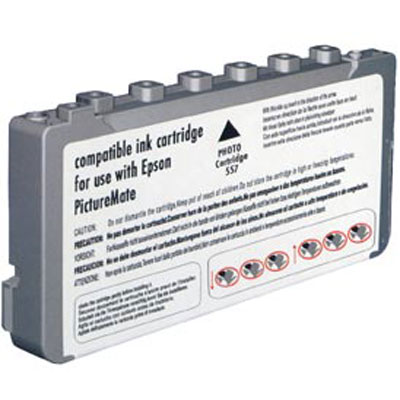 Epson T557 (T5570270) PictureMate Cartridge gives you hi-glossy Micro Piezo inkjet technology, which means the prints are of better quality and last two to four times longer than the leading brands of inkjet based photo printer models.
The life span of is up to 104-years, as opposed to just 75 years for the standard chemical process offered by commercial developers.
Prices for this cartridge range from $8 to $35 depending if you purchase an original brand or a compatible ink jet cartridge.
All compatible cartridges work with PictureMate and PictureMate 500.