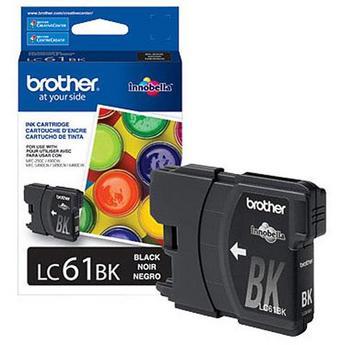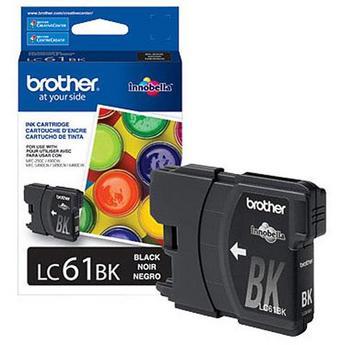 The LC61BK Ink Cartridge from Brother provides great print quality for both text documents and documents with images.
The LC61BK ink cartridge is one of the most commonly used cartridge for Brother's multifunction inkjet printers.
The Brother LC61BK offers a great deal for those who are using multifunction printer models from Brother. One LC61BK ink cartridge can print up to 450 pages before running out.
And for a price of just under $4.50 the LC61BK offers huge savings without compromising the quality of the printed material.
This is also compatible with various printer models such as:
DCP-165C, DCP-385C, DCP-585CW, MFC-250C, MFC-255CW, MFC-290C, MFC-295CN, MFC-490CW, MFC-5490CN, MFC-5890CN, MFC-6490CW, MFC-6890CDW, MFC-790CW,MFC-990CW.