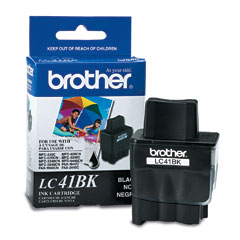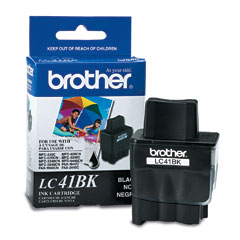 Brother LC41BK serves you with great prints for everything from your kid's homework to that presentation you need to make at the office. It even can print your photos without borders.
It offers the highest print resolution available and its quality prints provides you with true clarity and sharpness.
Costing you around $24.00 it's perfectly works with various printer models as follows:
DCP-110C, DCP-115C, DCP-117C, DCP-120C, DCP-310CN, DCP-315CN, DCP-340CW, Fax-1835C, Fax-1840C, Fax-1940C, Fax-2440C, IntelliFax-1835, IntelliFax-1840, IntelliFax-1940CN, IntelliFax-2440C, MFC-210C, MFC-215C, MFC-3240C, MFC-3340CN, MFC-3342CN, MFC-410CN, MFC-420CN, MFC-425CN, MFC-430CN, MFC-5440CN, MFC-5840CN, MFC-620CN, MFC-640CN, MFC-640CW,MFC-820, MFC-820CW.