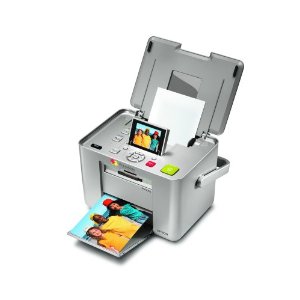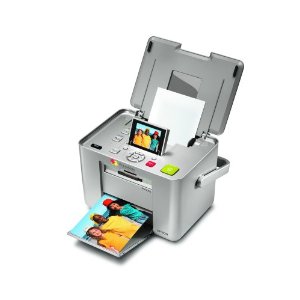 Epson has always been a trusted and reliable name in producing printers. Now to deliver the best of all Epson has provides Stylus series which not only gives you quality, features but also a great style to take your heart away just at a look. Here are the best you can get from Epson.
Epson Stylus Photo 1400
Epson Stylus Photo 1400 is the advanced version of its predecessors. It gives you the best a printer can serve you in terms of quality, features and performance. It drops down the ink at as small as 1.5 Pico liters which gives you extreme clarity and sharpness along with saving your ink. Epson Stylus Photo 1400 along with its high quality prints; it also ensures you with a last lasting color of its print.
Epson Claims that with its dye-based Claria Hi-Definition inks lasts for about 98 years behind the glass and the quality is much better than standard cartridges. Epson Stylus Photo 1400 utilizes about 6-ink cartridges for full-on and amazing quality prints. Epson T079120, T079220, T079320, T079420 are the various cartridges available for Epson Stylus Photo 1400. The Epson Stylus also includes various paper options and has CD/DVD labeling features.
Epson Stylus Photo R380
If you are a photo hobbyist then Epson Stylus Photo R380 is what you can't wait to buy. A printer which provides all the basic features a photo printer carries but many additional advanced features along. It carries functions so that you can edit your photos and videos to get the best print. Epson R380 is easy to install and comes with only a USB port for connectivity. It also saves your money buy not wasting much ink as it comes with six –ink system. It also allows you to print CD/DVD label.
Epson Stylus Photo R380 is a printer that understands your need to its quality and features. It has got so many functions that would allows you do whatever you might wish a printer could get you and even more.

Epson PictureMate Snap
Now you can preview, edit and again preview until you know its best and print because Epson PictureMate Snap allows you to do what you want. It has got 2.5-inch adjustable preview LCD and photo editing feature. It also connects your digital camera directly to your printer for easy hassle free printing. It gives you two built-in memory card slots and port to connect external storage to get you easiest way to get your photos printed.
If you wish to take your printer along with you never mind you can even do that as it has got an optional battery pack. Epson PictureMate Snap get you a preview LCD, faster prints, and the ability to crop and make granular image adjustments. If you want high quality and all the features you would love to have then Epson PictureMate Snap is what you want.