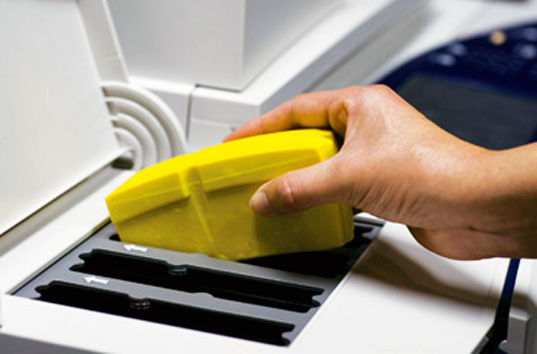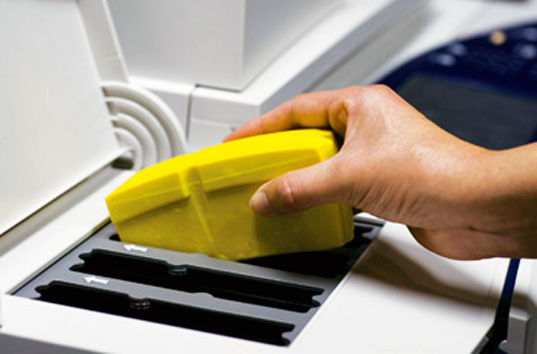 Solid inkjet printers can also be called as phase-change printers. Its working is unique as they represent an ink technology not used by any other manufacturer.
Solid ink technology was first developed by a company called Tektronix which was later bought up by Xerox in the year 2000. The design of solid ink printer is based on a simple mechanism which works on three major components:
It consists of a maintenance roller which applies oil to the print drum.
It drops more than 30 million ink drops per second through 1,236 nozzles which is transferred by print head to print drum.
Transferring the image to the paper
The working of Solid printers is as follows:
The maintenance roller applies a layer of silicone oil to the print drum which is heated helping in reliable release of ink.
At the same time print head applies all the colors on the rotating drum.
When a sheet of paper is fed it runs between the rotating drum and a transfix roller, which transfers the ink to the paper.
The ink penetrates and solidifies quickly on the paper which helps to reduce the risk for smearing. The ink fuses with the paper by heat and pressure.
To get a duplex print on the paper, the papers id needed to feed again into the duplex paper path. The paper takes one more turn in the printer and gets printed on the other side.