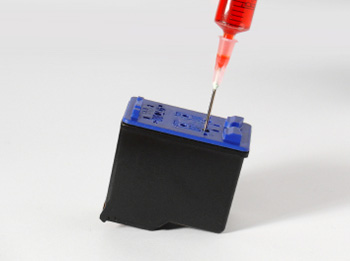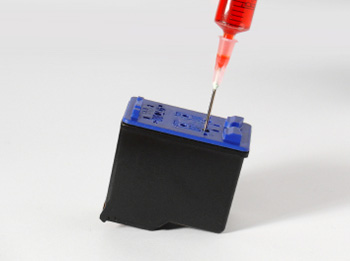 Hewlett-Packard tend to be one of the more expensive ink cartridges to replace.  Because of this, many people have realized they can save a lot of money by using remanufactured ink jet cartridges or by refilling the ink cartridges themselves. HP ink refill kits are easy to use.
Along with the saving you money it saves your time and also environment. If you have a refill kit, you won't have to go to the store every time your cartridges run out, all you have to do is just refill them and put them back in the printer. It's green as using a refill kit allows you to recycle your old printer cartridges instead of throwing them.
HP printer ink refill kits do help to save money but improper use may lead damage to the printer. Here are some tips to make the refilling task easy:
To avoid the risk of damage to your printer you must buy a refill kit which is specifically manufactured for particular model.
To get the best out of you cartridge and expect a longer life of it you need to keep a check on signs that the ink cartridge is running out of ink. Refilling your cartridge as soon as it get empty can help you lot. As keeping your cartridge empty for a longer time may dry up and would clog the cartridge. Hence giving you poor quality prints or even damages your printer.
You need to take a proper care while filling a colored printer ink cartridge, because filling the chamber with incorrect ink color will result in twisted printing.
While refilling the ink cartridge it may leak the ink, so in order to prevent messing up your work place line your workplace with cloth which will absorb the ink and keep it from seeping onto the surface.
Sometimes you may get ink on your hands while refilling. In such case it's nothing to worry; you just need to wash your hand with soap and water to remove ink stains. You can use mild bleach mixed with water to remove the ink.
HP printer ink refill kit helps you to save a lot and is very easy to use but at the same time some limitation are along. You will lose your warranty in case it is damaged by printer ink from the refill kit.