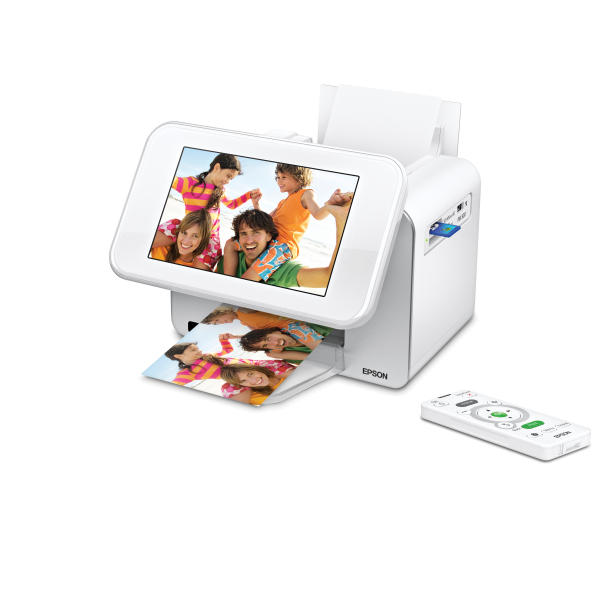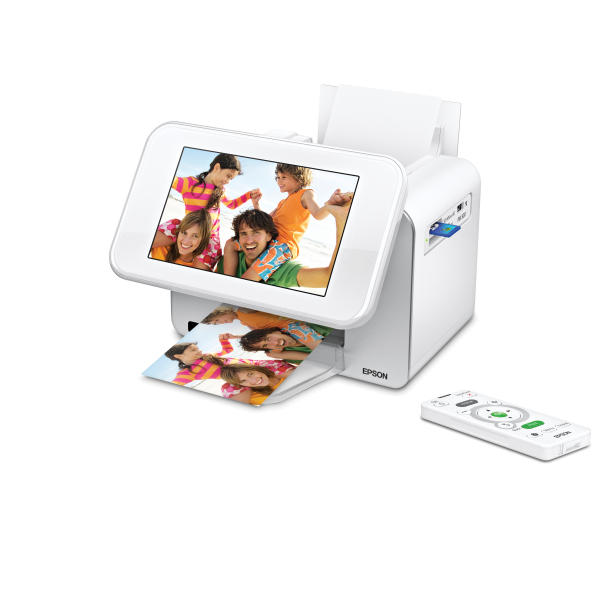 A home photo printer is a gadget you would like to have to get your task done just sitting at your home. You can put up your creativity and take out the best memories in your own way. Different printer manufacturers offer various feature and technology.
Here are various printers of different brands you would love to own one. Home photo printers from different manufacturers
Canon, Epson and HP are making new releases for the first quarter of this year. Let's have a look at some of the best photo printers:
1. Canon Selphy CP790 is a smart, compact photo printer that makes it easier than ever to produce lab-quality prints. The SELPHY CP790 is smartly designed for maximum ease-of-use and convenience. Costing you less than $180, it comes in a fresh green color with the paper and ink cassette Storage Basket. You can preview the images you want to print by using the 3-inch LCD of this Canon printer. The Selphy includes built-in customizing options such as calendars and frames.
2. Canon Pixma iP2702 is one of the cheapest printers with around price tag of $50 with a compact design and great performance, The Canon printer prints borderless images and has a ChromaLife100+ technology that enables your pictures to last for 300 years.
3. Epson PictureMate Show. It has a USB 1.1 port, which can support a camera, an external CD writer, or a Bluetooth module, as well as slots for most common memory cards. The menus let you print a proof sheet, and print multiple pictures on the same sheet. This compact Epson printer comes in a 7″ WVGA tilted screen. Its cost you around $300 but is worth it as you can print wirelessly using the Bluetooth adapter. It also comes with 270 megabytes of internal memory.
4. Epson PictureMate Dash is one of the best additions to PictureMate's family. It comes with a price tag of around $180 serves you with a 3.6-LCD inch display that allows you to crop pictures. You can simply print pictures without using a PC using a memory card or a USB flash drive.
5. Epson PictureMate Zoom: The perfect companion to any digital camera, PictureMate® Zoom Compact Photo Printer is the ideal choice in portable photo printers. With PictureMate Zoom, you can print vibrant, 4″ x 6″ photos and save them to a CD. Just insert your memory card1 or connect your digital camera or USB flash drive. In seconds, you'll be previewing photos on the huge, 3.6-inch LCD photo viewer. It comes with price of about $230.
6. HP Photosmart D7560. This all-in-one photo printer is priced at $150. It uses a reliable 5-ink system to produce stunning photos. It has a 3.5-inch LCD that permits you to view pictures before actually printing them. You can print without using PC with the help of USB, PictBridge, memory card slots. You can print 31ppm using the colored ink and 33ppm using the black ink.
7. HP Photosmart A646. With a price tag of $150 this compact printer can print photos through this gadget even from your Bluetooth-enabled mobile phones. Photo slideshows are made available through the 3.45-inch LCD touch screen. It is compactable with Magic Gate, Memory Stick, Memory Stick PRO also has built-in Bluetooth feature. You can also make photo greeting cards right on the HP Touch Smart Screen without a PC.