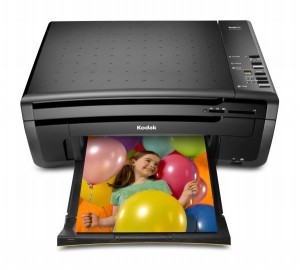 New printers are hitting the market ever week. It is not easy to keep up with all of the current models available.  Here is our top 10 list of printers you can find for under $200.  The list has a variety of types of printers with various options and pricing from $89 to $200 to fit any budget.
Epson Stylus NX400
Epson Stylus NX400 is an all-in-one printer at an average cost of just $100. It comes with built in ports for memory cards with the use of the LCD screen. It's a good deal with its awesome print quality not only for text but also for graphics.
Canon Pixma MP530
Cannon Pixma MP530 all-in-one printer is a wonderful inkjet printer. Item you get in the package is fax which is usually a feature of a costly printer but this one is just for $200. And with the cartridge costing just below $20 it's a good value for money when considering printer investment.
HP Deskjet 6940
If you don't need an all-in-one printer this is one of the best options in the market. HP Deskjet 6940 can print high quality text as well as photo printing on different surfaces. The cartridges are expensive, but you have number of generic ink refills available easily.
Samsung SCX-4200
Samsung SCX-4200 is an all-in-one printer. It can not only print but also scan and copy all this features at a cost of $180. The cartridges cost around $85 which is because of its high quality prints but you can switch to economy mode to increase number of pages.


Kodak ESP 3 All-in-One Printer
Considering Kodak's reputation when it comes to print quality, Kodak ESP 3 All-in-One Printer is a great choice when you mind the quality of your printout. It costs around $130 and printing cost is 5 cents per page. It truly defines quality with value for money.
Brother MFC-5460cn
Brother MFC-5460cn printer comes with features such as Fax, Scanner and copier all at the cost of $150. It manages to deliver quality text and photo print with an affordable printing of 6.7 cents per page. It also allows you to print directly from you digital camera and memory cards.

HP Photosmart C5280 All-in-One Printer
This printer provides you copier, scanner and fax along with good quality text and photo prints at the price under $150. It can provide you good graphic prints on different surfaces.
Canon Pixma MX310
As we know laser printers are quite expensive, the Canon Pixma MX310 can provide high quality text prints just a fraction of cost. In spite of being an inkjet printer it can easily compete with laser printer. It also provides you features like scanner and copier.
Lexmark X3550
It's the cheapest just under $80 and is trust worthy and features provide you everything with a workable print quality and affordable printing cost.
Dell 948 All-in-One Printer
This printer is too advanced when compared with competitor brands which come at the same cost. It also has Wi-Fi for you to get connected from anywhere within the Wi-Fi range and create printing documents. It can also print directly from digital cameras and memory cards. It's a printer which will allow you to be cable free.