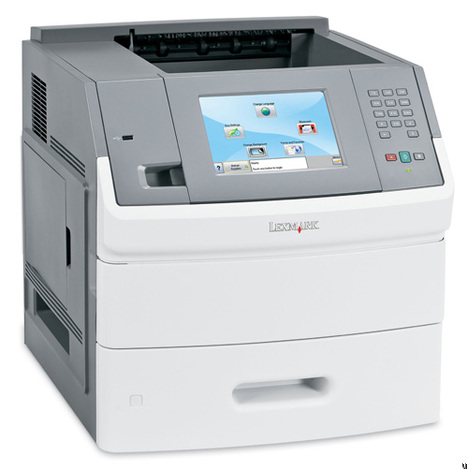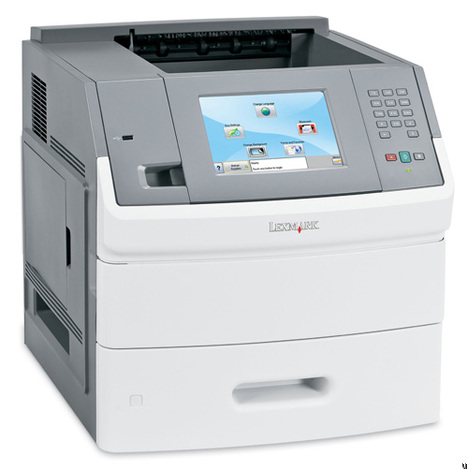 The Lexmark T656dne is part of Lexmark's new line of laser printers with touchscreen displays.  The T656dne is the first monochrome A4 laser printer with a touchscreen.
This printer is capable of handling the demanding printing jobs of larger offices.  The printer comes standard with applications that can accessed directly from the printing allowing users to bypass the computer.
The on-board applications can be customized very easily from the touchscreen display. You have the option to upgrade to an 80GB hard drive inside the printer that can handle additional applications as well.
The Lexmark T656dne has the standard applications that include: Forms, Eco-Settings, Favorites, etc.
The print speed is a very quick 55 pages per minute.