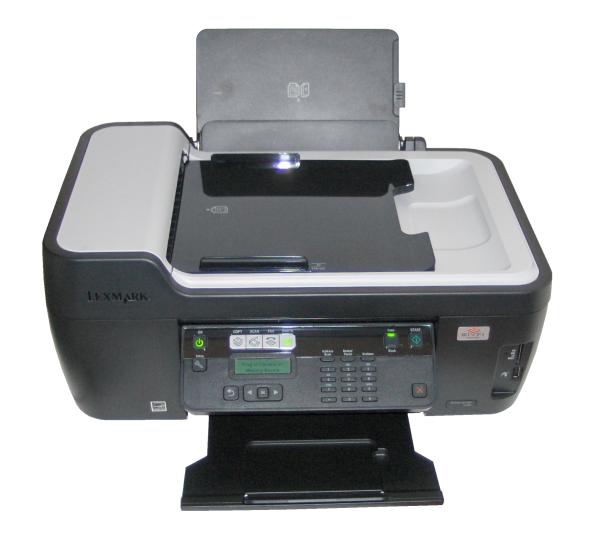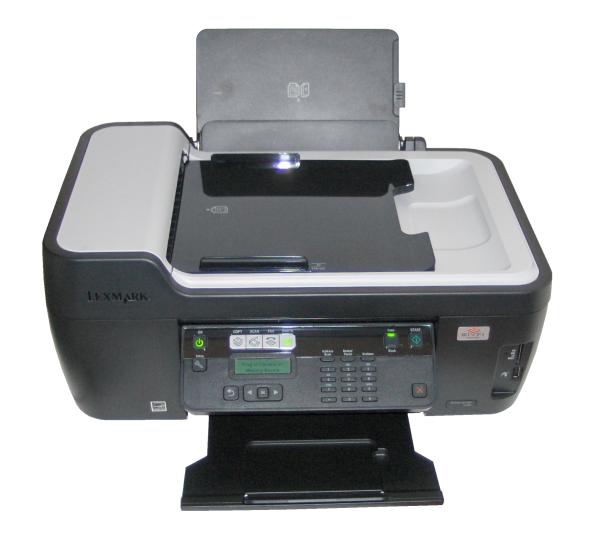 Lexmark has announced several new printers recently.  One to take note of is their new Interpret S405.  This all-in-one is a wireless injet printer that works great in the home office or small business.
For the price (averaging $140-$150), you receive a lot of features you would expect.  You have a nice, easy to understand control panel to get your job done without a lot of fuss.  The main options of: copy, scan, fax, photo are easily chosen from the control panels large obvious buttons.  You have an easy option to switch between black or color prints as well.  The control panel also includes a standard number pad to make your quick fax.
The printer is equipped with one memory card socket that can read an SD card, Memory Stick, and xD formats.  In addition, you will find a USB socket so you can hook up your own card reader or your camera directly to the machine.
The feature that stands out is the built in Wi-Fi support allowing quick and easy connects to your network.  You can also hook the printer up to your wired network via the Ethernet port built in or you can connect directly to your computer with a USB connection.
The Interpret S405 uses inkjet cartridges rather than toner.  So if you mainly need a machine to make quick black copies, this might not be your best option since a monocrome laser would be your best for you.
All in all, this is a great machine for the price and we give it a thumbs up!