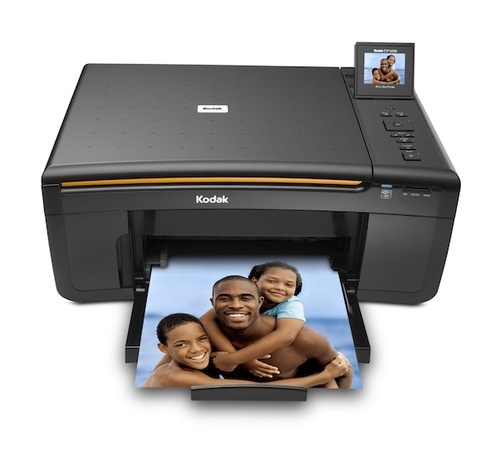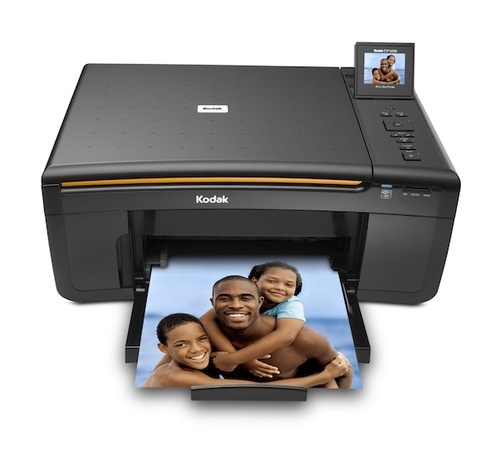 With the price of ink so expensive some companies are making more of an effort to help consumers save some money. Today Kodak has introduced two all-in-one inkjet printers that are capable of printing lab-quality photos using less ink. Kodak boasts the new printer models can save about $110 a year on ink when you compare with other inkjets on the market.
The two new models are the Kodak ESP 3250 with a retail price of $130 and the Kodak ESP 5250 with a retail price of $170. Both are multifunction machines capable of print, copy and scan, but neither are capable of fax.
These printers are primarily for the home user who needs a quality photo printer and also would like an all-in-one printer.
The Kodak ESP 3250 has a 1.5 inch color LCD display that allows you to preview the photos and for navigation. The printer comes with the standard memory card slots so you can print your photos directly from your camera card.
The Kodak ESP 5250 has a 2.4 inch color LCD display with the nice update of built-in Wi-Fi to make connecting to your home network quick and simple.
Both printer come with decent photo editing options to edit your photos directly on the printer. Also, there is a nice optical character-recognition application that can translate text images from your scan into editable text.