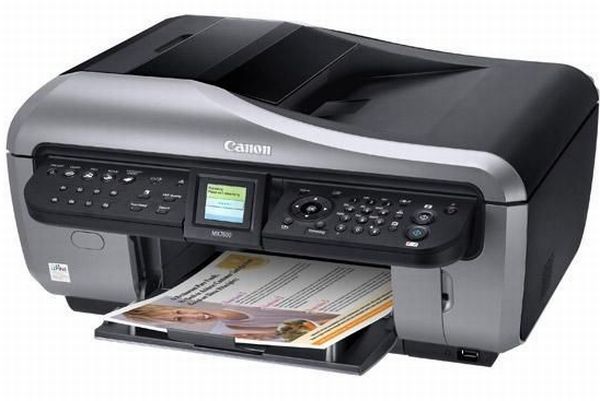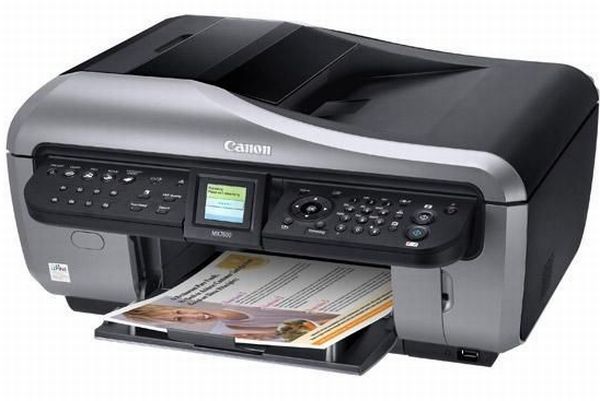 The Canon Pixma MX7600 offers superior quality photo prints than a laser printer. When you couple this with the new autoduplexer, proprietary print head system and the significantly faster output speed, it makes M7600 a nice photo capable and high grade all-in-one printer.
The Canon Pixma MX7600 saves lot of space. Its paper trays fold away to the body and extend out to the corral sheets. Attached next to media card slots (MMC, Memory Stock, SD and Compact Flash) is a PictBridge USB port that connects the camera to printer directly.
Salient Features:
The Canon Pixma MX7600 has all the salient features that you may need on a full-size office machine. It has special options for copying, including two-on-one, four-on-one, two-sided, image repeat, borderless, fade restore and collated copy.
The biggest feature of MX7600 is its outstanding fax machine, which includes the sequential broadcast faxes, permitting you to send one document to more than hundred recipients in a single session. Its direct PictBridge compatible camera or memory card makes you print easily from the computer.
Performance:
Though the MX7600 was slow by three pages per minute compared to HP Officejet L7780 in the text printing test, it fared very well in other tests, scanning pages at a much higher rate. Compared to its earlier models, Canon has doubled its pages per minute count.
The price range of this all-in-one device varies from $ 493 to $ 329.