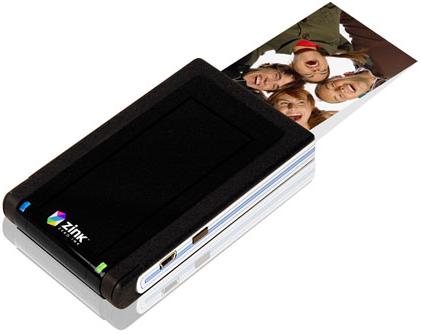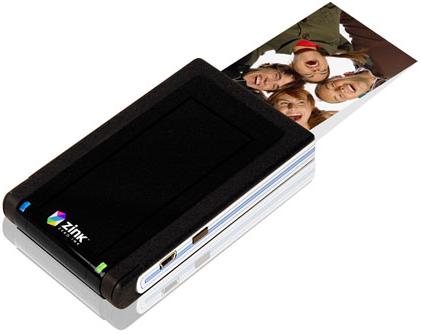 The Zink printer is one of the newest offerings of Polaroid and Zink. It is a portable cell phone printer that can easily fit in your pocket. Secondly, it is an inkless printer – with the Zink technology, it does not consume even a drop of ink.
As this inkless printer makes use of special paper that was developed by Zink it does not use even a drop of printer ink. This special Zink paper has numerous tiny crystals colored in yellow, magenta and cyan, the basic colors needed by inkjet printers to produce color prints.


When a photo is printed using this inkless printer, the Zink printer's head applies the appropriate heat and pressure on the Zink paper, which results the image being printed. This heat and pressure causes the yellow, magenta and cyan crystals on the Zink paper to melt and blend together to capture the desired image on the paper.
The entire process only takes less than a minute to complete. The Zink paper is highly resistant to light and heat and polymer overcoat makes it more durable and long-lasting that Polaroid prints.
Any image you can capture on your cellphone camera or digital camera, you can now easily print on the Zink printer. All you need to do is to plug the cellphone or the digital camera to this inkless printer using a USB cord and feed the Zink paper to the printer. This Zink paper comes in variants with adhesive backing, which would make for lovely and colorful customized stickers and labels.