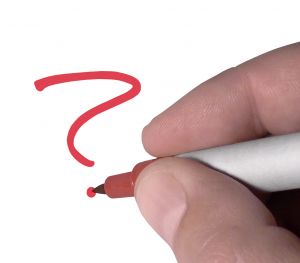 MSDS stands for materials safety data sheet. It gives you information regarding its products and safety measures. All manufacturers of printers, printer inks and other printing supplies are required to provide MSDS for all their products.
HP provides various MSDS's on their website for every printer ink cartridge that they produce.
Procedure to get MSDS for an HP Laser Printer Cartridge
There are indeed various MSDS's found on the HP website for every HP laser printer cartridge currently available. In order to search for the MSDS of the particular HP laser printer cartridge you are using, all you need to do is to go to the HP homepage, which is www.hp.com. Once there, scroll down and click on the Company Information Tab. And then, click on the Environment page link on the menu bar to the left.

What will come up is the HP Eco-Solutions page. On the menu bar of this page can be found the link to the MSDS's released by HP for their HP laser printer cartridges. You can browse by country and language or by product code. A click on the product code will bring up a PDF file of the product's MSDS. MSDS for the HP LaserJet 92274A, which is a toner formulation used for the LaserJet 4L/4ML and 4P/4MP.
• Health hazards. The ink used in this HP laser printer cartridge should not be inhaled or come into direct contact with the skin. While it has a low toxicity level, it can cause mild irritations when inhaled or come into contact with the skin. It should not be digested either.
• First aid treatment. If in case the product is inhaled by accident, or perhaps swallowed or come into contact with the skin or the eyes, immediate first aid treatment is necessary. If the eyes are affected, the ink should be flushed out with warm water. Washing the affected area with mild soap and water usually works when the ink touches the skin. If ingested, the mouth should be rinsed and a couple of glasses of water should be drunk.


• Fire hazard. The ink itself is not flammable, as stated in its MSDS, but if ever the printer model that is using this HP laser printer cartridge catches fire, it should be treated as an electrical fire.
• Accidental release. The product should not be flushed down to surface water or to the sanitary sewer system. It should be sealed and disposed of properly.