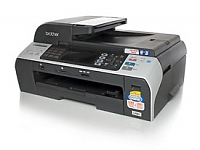 Brother is one of the global manufacturers for printer and related products. Amongst various printer manufacturers Brother may not be the first choice, but it certainly has a lot of favorable points. But after looking at what Brother offers for home and office printer needs, will definitely change once mind.
Here are some of the reasons why buying a Brother printer can be the best option for you:
Reasonable Pricing:

The costs of the Brother printers are considerably less than the other popular brands in the market. Although, it offers all the features as that of the more expensive printers. Brother also provides various discounts on printers so the consumer can avail the benefit and choose the most suitable unit that will fit his budget.
Wide range:
Brother offers a huge range of printers that can suit all possible needs from home, home office, small and medium enterprise, large business and workgroup even up to mobile requirements. Hence, if the client is in need of either a purely black and white wireless laser printer or a truly portable and lightweight one for his handheld, he can find great options with Brother Printers.
Features:
Brother brings to its customers the latest technology and features. Especially, the new multifunction series like the Brother MFC-420cn, boast of rich, user friendly features such as network port, automatic document feeder, direct printing from memory cards, commendable dpi resolution, large output tray, easy to use and understand front panel control and durable materials. Brother printers are also compatible with both PCs and MACs and uses USB and Ethernet interfaces. These printers also offer other functions such as scanning, faxing and duplexing (front and back printing and scanning) as well as 20 to 30 pages per minute print speed.
Good Looking Design:
Brother manufactures most attractive printers with unique design and compact size which can easily be fitted anywhere either at home or office without taking much space. It also comes in various hues of gray, black, silver and white. The copy quality is great as well clean and crisp.
Easy and Low Maintenance:
Brother printers are most reliable and require less maintenance. In case of repair, you may also notice that the quotations are reasonably cheap.