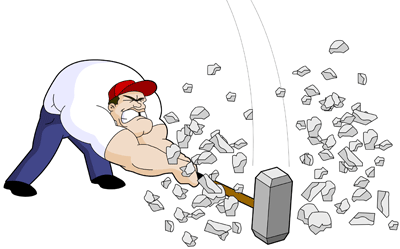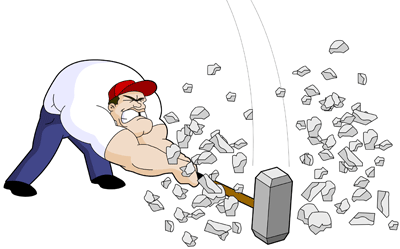 Here are some common error codes with HP printers.  The list is sorted by error code number.  We describe what the error means and tips to fix them.
Error code 02: This error code shows up when there is a warm up issues. This error code means it is taking over 3 minutes for your HP LaserJet printer to switch on. In such situation make sure to check the I/O cable for loose connection or there may also be a communication issue between the printer and cable. It could indicate a faulty D.C. power outlet or formatter PCA.
Error code 11: This error code shows up when the printer is out of paper. This means that your HP LaserJet is most likely short of paper. Check to see if the sensor arm of the paper tray is damaged or caught somewhere. Check if the tray is empty of paper. It could also be that the paper cassette is missing or the PS2 flag is damaged. Check if the seating of the paper cassette is proper.
Error code 14: This error code shows up when the toner cartridge is absent. Error code 14 indicates that the printer toner cartridge is either not properly seated or installed. It could also mean the sensitivity tabs are missing or that the toner cartridge itself is of bad quality. Make sure to check on the right hand tabs of the toner cartridge and that the switch actuator is not bent.
Error code 22: This error code relates to Configuration error. These error codes are showed up when there is a problem or improper configuration with the computer or the printer. To rectify make this error you we need check various things such as: if the I/O cable isn't damaged, if the I/O port on the printer is damaged or not, if the EIO card inside slot X of your HP LaserJet printer and if it has overflowed.
Error code 30: In case if there is any problem with the postscript this error is showed. PS errors refer to a postscript firmware problem. For this you will need to get a new firmware chip for your HP LaserJet to function normally again.
Error code 40: If there is any problem regarding data transfer error code 40 is indicated. This usually means that there is a disconnection between data transferring from your PC to your HP LaserJet printer. However, it can be rectified if you check on the MIO card. It should have no defects. Make sure the serial configuration on both the PC and printer are the same. Make sure that connection between cables and EIO ports is established.

Error code 52: This error code relates with improper scanner speed. This error code implies that the HP LaserJet scanner is having faulty speeds. Check if the scanner motor is damaged and also check if the cable assembly is faulty or not. Sometimes this could be temporary as the scanner maybe facing start-up issues. The problem could also lie with the scanner cable as it could be damaged.
Error codes 70 and 71: This error codes are showed up in case if MIO card is damaged. This indicates that the MIO card also called SIMMS is faulty or damaged. Either the SIMM slot or the SIMM itself is not compatible with your HP LaserJet printer. That means you will need to get a new SIMM which is compatible.