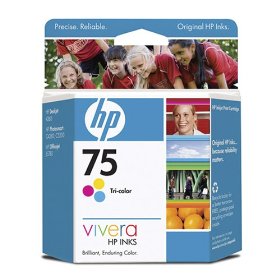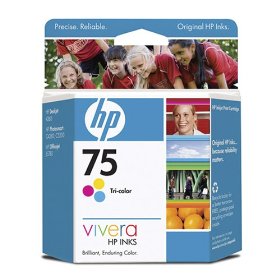 HP 75 Tri-Color Remanufactured Inkjet Cartridges (CB337WN) is designed to grab attention and increase comprehension and retention.
It is specially designed to provide output that is always clear, always sharp.
HP 75 CB337WN Color Inkjet Cartridge yields up to 170 pages.

It is compatible with various printer models as follows:
Deskjet D4200, Deskjet D4245, DeskJet D4260, DeskJet D4263, DeskJet D4268, Deskjet D4280,
DeskJet D4360, Deskjet D4363, Officejet J5700, Officejet J5725, OfficeJet J5730, Officejet J5735, Officejet J5738, OfficeJet J5740, OfficeJet J5750, OfficeJet J5780, Officejet J5783, OfficeJet J5785, OfficeJet J5788, Officejet J5790, OfficeJet J6410, OfficeJet J6413, OfficeJet J6415, OfficeJet J6450, OfficeJet J6480, OfficeJet J7500, PhotoSmart C4280, Photosmart C4380, Photosmart C4385, Photosmart C4400, Photosmart C4440, Photosmart C4480, Photosmart C4500, Photosmart C4540, Photosmart C4580, PhotoSmart C5240, PhotoSmart C5250, PhotoSmart C5275, PhotoSmart C5280, PhotoSmart C5283, PhotoSmart C5288, PhotoSmart C5290, Photosmart C5550, Photosmart C5580, Photosmart D5345, Photosmart D5360.