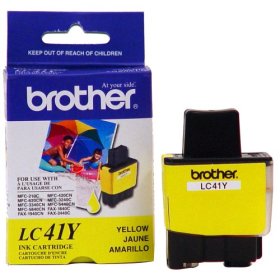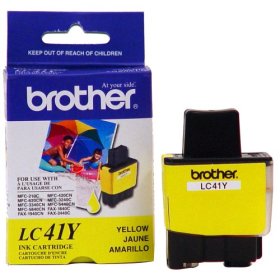 Brother LC41Y Compatible Printer Ink Cartridge serves you with print clear, crisp images and text.
The Brother LC41Y has a page yield of 400 pages at 5% coverage. Costing you around $4.50 it provides you with excellent print quality.
It works efficiently with printer models as follows:
DCP-110C, DCP-115C, DCP-117C, DCP-120C, DCP-310CN, DCP-315CN, DCP-340CW, Fax-1835C, Fax-1840C, Fax-1940C, Fax-2440C, IntelliFax-1835, IntelliFax-1840, IntelliFax-1940CN, IntelliFax-2440C, MFC-210C, MFC-215C, MFC-3240C, MFC-3340CN, MFC-3342CN, MFC-410CN, MFC-420CN, MFC-425CN, MFC-430CN, MFC-5440CN, MFC-5840CN, MFC-620CN, MFC-640CN, MFC-640CW, MFC-820, MFC-820CW.