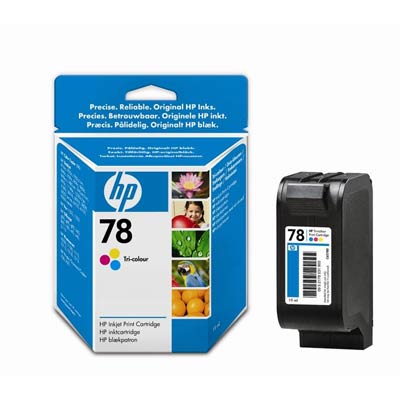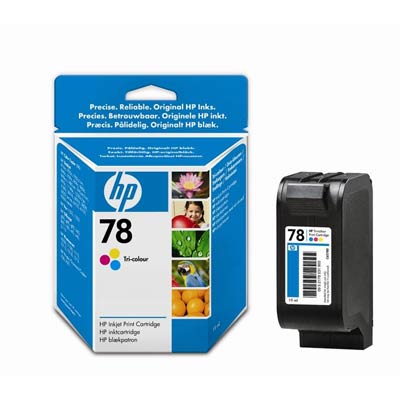 HP 78 TriColor Remanufactured Printer Ink Cartridge (C6578AN) is also ensured by no hassle, it is ideal for distributed work environments requiring high volume printing and demanding printing environments.
Prints great color photo prints and is available at an affordable price.
It gives you a great quality photo printout and is quiet, easy to use, reasonably fast, and is available at a fairly reasonable price of just $17.00 and which works with various printer models such as:
Business InkJet 1280, Color Copier 180, Color Copier 190, Color Copier 280, Color Copier 290, Color Copier 310, DeskJet 1125c, DeskJet 1180c, DeskJet 1220c, DeskJet 1220c/ps, DeskJet 1220CPS, DeskJet 1220cse, DeskJet 1220cxi, DeskJet 1220PS, DeskJet 1280, DeskJet 3810, DeskJet 3816, DeskJet 3820, DeskJet 3820v, DeskJet 3820w, DeskJet 3822, DeskJet 6120, DeskJet 6122, DeskJet 6127, DeskJet 9000, DeskJet 916c, DeskJet 920c, DeskJet 920cvr, DeskJet 920cxi, DeskJet 9300, DeskJet 930c, DeskJet 930cm, DeskJet 932, DeskJet 932c, DeskJet 935c, DeskJet 940c, DeskJet 940cvr, DeskJet 950c,
DeskJet 952c, DeskJet 952c, DeskJet 959c, DeskJet 960c, DeskJet 960cse, DeskJet 960cxi, DeskJet 970cse, DeskJet 970cxi, DeskJet 980C, DeskJet 980cxi, DeskJet 990C, DeskJet 990cm, DeskJet 990cse, DeskJet 990cxi, DeskJet 995c, DeskJet 995ck, Digital Copier 310, Digital Copier 320, Fax 1220, Fax 1220xi, Fax 1230, Fax 1230xi, OfficeJet 1510ASL, OfficeJet 5105, OfficeJet 5110, OfficeJet 5110v, OfficeJet 5110xi, OfficeJet D135xi, OfficeJet D145, OfficeJet G55, OfficeJet G55xi, OfficeJet G85, OfficeJet G85xi, OfficeJet G95, OfficeJet K60, OfficeJet K60xi, OfficeJet K80, OfficeJet K80xi, OfficeJet v30, OfficeJet v40, OfficeJet v40xi, OfficeJet v45, PhotoSmart 1000, PhotoSmart 1100, PhotoSmart 1115, PhotoSmart 1215, PhotoSmart 1215vm, PhotoSmart 1218, PhotoSmart 1218xi, PhotoSmart 1315, PhotoSmart 2100, PhotoSmart P1000, PhotoSmart p1000-1000, PhotoSmart p1000xi-1000xi, PhotoSmart p1100, PhotoSmart P1100, PhotoSmart p1100xi, PhotoSmart P1115, PhotoSmart P1215VM, PhotoSmart P1315, PSC 1230, PSC 700, PSC 750, PSC 750CXI, PSC 750xi, PSC 900, PSC 940, PSC 950, PSC 950vr, PSC 950xi.