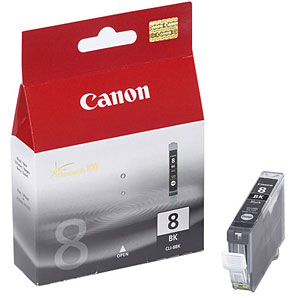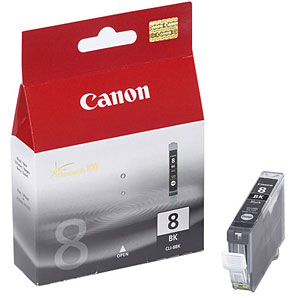 Canon CLI-8Bk (0620B002) Black Ink uses Canon's new ChromaLife System.
The CLI8Bk with fine printhead technology results in rivaling conventional photos.
The photo prints given by Canon CLI-8 Black Remanufactured Printer Ink Cartridge is beautiful photos which last up to 100 years when stored in an archival-quality photo album.
Which cost around $6.50 and works efficiently with various printer models as follows:
MP610, Pixma iP4200, Pixma iP4300, Pixma iP4500,Pixma iP5200, Pixma iP5200R, Pixma iP6600D, Pixma iP6700D, Pixma MP500, Pixma MP530, Pixma MP610, Pixma MP800, Pixma MP800R, Pixma MP830, Pixma MP950, Pixma MX850, Pixma Pro 9000.