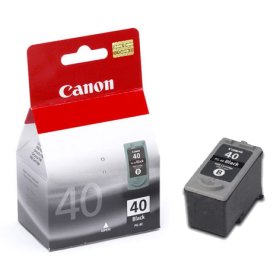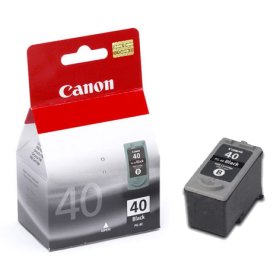 Each of the parts and supplies Canon makes for its office equipment products is a key part of the whole, carefully designed machine, which has been expertly engineered to provide top performance, reliability, and optimum output.
Canon PG-40 black ink cartridge is ideal for printing documents in crisp black text.
Costing you around $17.00 Canon PG-40 saves your lots of money along with providing you excellent prints. It is compatible with various printer models as follows:
Fax JX200, FAX-JX210P, FAX-JX500, MP140, MP210, MP470, Pixma iP1200, Pixma iP1300, Pixma iP1600, Pixma iP1700, Pixma iP1800, Pixma iP2200, Pixma iP2500, Pixma iP2600, Pixma MP140, Pixma MP150, Pixma MP160, Pixma MP170, Pixma MP180, Pixma MP190, Pixma MP210, Pixma MP450, Pixma MP460, Pixma MP470, Pixma MX300, Pixma MX310.