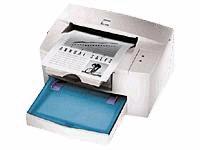 Epson is a well know brand for multifunction printers. They are known for producing printers which are technologically ahead of others in the competition and for deliverance of high quality in the printer market. So, here are few models which claim for Epson to rule the market in 2010.
Epson Stylus Pro 7900
Epson Stylus Pro 7900 is one of the few models in the market today that are capable of shocking you with its print quality both in color and in black and white. The print quality that it produces is disturbingly good because it uses Micro Piezo TFP printer head and Ultra Chrome Epson HDR printer inks.
Epson DFX-9000 9-Pin Serial Impact Dot Matrix Printer
Epson DFX-9000 is most advances Dot Matrix Printer as it uses 136 column 9-Pins Serial dot matrix which also helps this printer, print faster then ever. It can print up to 1550 cps in speed. In addition to this Epson DFX-9000 also comes with very advanced paper handling mechanism which makes paper feeding simplest.
Epson Work Force 600
Epson Work force 600 is the show stopper form Epson as it can print 2 times faster then any other printer it its ranges with an unmatchable quality. Work Force 600 is a very user friendly printer as its got digital interface and a 30 page ADF which makes faxing, printing, copying and scanning easier then ever. It is a perfect choice for a user looking for high quality photo prints.
Epson EPL 5700i Laser Printer
If you are an iMAC user this is the printer you want to buy because it's specifically designed to work with iMAC. EPL 5700i uses cartridge that has long life and can print up to 6000 pages with 1200×1200 dots per inch print quality. But there is one drawback, it can only print 8 pages in one minute which is quite slow for today's printers. The people who use iMAC have taste for quality and this model will definitely satisfy your quality needs.
We can expect few more exceptional printers from Epson in this year to come.