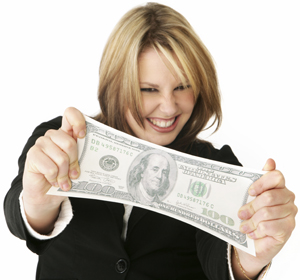 Ink cartridges are expensive and everyone is looking to find ways to save money on ink jet cartridges. How many times do we just push the print command actually thinking the use of it? How many times do we make complete utilization of space left on papers though we can?
Sometimes we even leave the paper half printed or just throw away papers barely looking at them. When we can save loads of money and wastage by printing smart, here are some smart tips to save your money:
Whenever you are up to push the print commands just think if you have an actual need to get it printed or you could manage without getting it printed.
If your printer has the function of duplex printing you may use it and save up to 40 % of your paper cost just by printing on both sides of papers.
You can also save your ink utilization up to 15% by printing in smaller sized fonts.
To get the optimum utilization of paper you can reduce the margins in your document editor to .75″so that maximum paper can be utilized for printing,
We are not always in need of a good quality print so to save ink you can set your printer to print in draft mode.
Instead of getting the document printed and sending it by mail you can convert it in to PDF file and send it by fax or Email.
Before getting the print you can use the print preview option and use shrink to fit function.
Most of the modern printer have the power management function which turn off the vital functions to save electricity when not in use.
Instead of running different places for different functions like scan, copy or fax apart from print. You can get an all in one printer to save your time and money both.
To save your money in buying ink cartridges you can invest in buying remanufactured ink cartridges or can refill your old cartridges.
If you are a larger office, consider installing a Follow-Me-Printing solution. This will force employees to be physically present to the printer to get the printouts. Since people often are lazy, this enforces the "Think before you print" rule.
These tips can save you a lot of money on inkjet cartridges and toner cartridges.