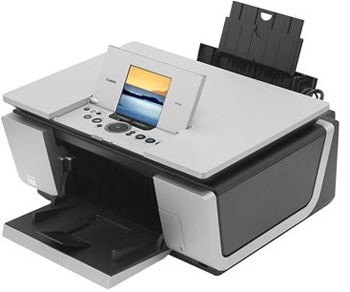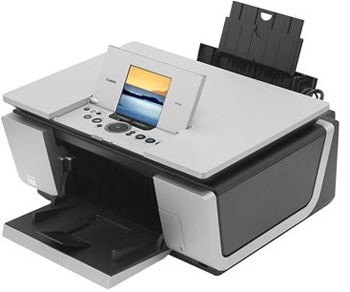 The Canon Pixma MP960 Photo All-In-One Inkjet Printer is a step ahead in the All-in-one range printers.
If you are a photo hobbyist then Canon Pixma MP960 is what you want because it is beyond your expectations. Now you can be a professional without having much knowledge as Canon Pixma MP960 has it all.
With its built in duplexer, negative slide scan capability, the most advanced features it leaves behind all its competitions.
It gives you all best from its looks, performance, and quality to its latest features. Canon Pixma Mp960 is a value for money in all terms.
The Pixma MP960 uses PGI-5 black, CLI-8 (Black, Cyan, Magenta, Yellow, Photo Cyan, Photo Magenta) ink jet cartridges