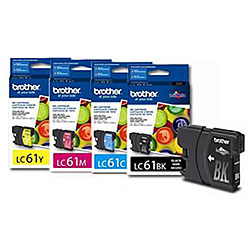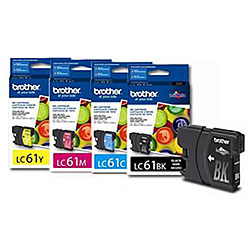 Ink Cartridges are the ink tanks of inkjet printers. It contains a print head and chips for printer communication. Cartridges of some brands have a print head integrated while some brands cartridges only holds ink.
However placement of print heads may increase the cost of the cartridges as it's involves additional inputs in manufacturing process. Mostly there are two separate containers for black ink and colored ink which carries Cyan, Magenta and Yellow ink. Any other colors required in the process of printing can be created by these colors.
Compatible Ink Cartridges
Compatible ink cartridges are produced by a manufacturer apart from the brand of printer.
It has always been an argument regarding the use of compatible ink cartridges. Are the compatible inks cartridges are as good as original ink cartridges. However Pros and cons arguably exist for both cartridge types. If you have lots of prints and want to save money then compatible ink cartridges is a good option.
If you want to feel safe and mostly want to print in full colors and don't want to compromise with quality atoll and are not price sensitive then you can go for original ink cartridges. As the print quality not only depends on the ink quality but also on the printer and the paper being printed on.
Original Ink Cartridges
Original Ink cartridges are the cartridges which produced by the printer manufacturer. A significant part of the printer manufacturer gains profit more from selling the ink and not the printer. If we calculate the price of Inkjet Ink in terms of money then it's the most expensive liquid per volume one would ever buy.
The price of inkjet ink is incomparable to the most expensive products we buy even gold. If the volume of your prints is high in black ink then compatible is preferable and if you prefer high quality color prints then original ink cartridges has no competition.
Remanufactured Ink Cartridges
Remanufactured ink cartridges are the cheapest ink cartridges you can go for. These cartridges are produced from recycled materials. So if you want to save a lot compared to original cartridges then this is an option you have got. You can also go for refilling your old cartridges but in fresh condition. If the old cartridges are used after a long time it may get clogged.