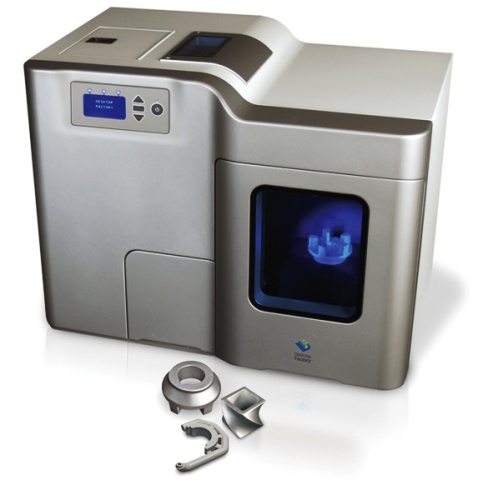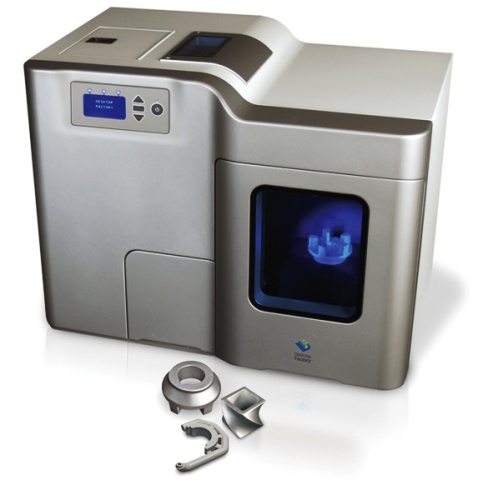 In the future 3D printers are going to be used in every small business and home office as they are compact, cheap, and easy to use when compared to rapid prototyping or RP machines.
No matter what you want to print if its 3D job will be done by 3D printer as the matter to print is scrupulously built within the printer.
Some of the best brands in the market:
Dimensions: Dimensions is a brand of 3D printers by Startasys. They are easy to operate and no need for any expertise even an amateur can use it. They can be painted, drilled and sanded because of its ABS plastic make. The three lines of Dimension 3D printers are -1200es series, Elite and uPrint Personal three-dimensional printers.
Desktop Factory: Remember the large impossible to afford 3D printers, Desktop factory is responsible for making them history. It's the best choice when affordable quality 3D printing is kept in mind. They are famous for there compact size, less weight with dimensions of around 25x20x20 inches.
Object Geometrics Ltd.: If its reliable 3D printer it's got to be form this established manufacturer, they have a reputation in building quality printers. Its Objet Polyjet model of 3D printer is still holds the reputation of best printer among the competitors due to its unbeatable finish, layout incorporated materials. Alaris 30 is the latest baby of this manufacturer. It can provide a resolution of 600 by 600 dots per inch into numerous different objects.
Z Corporation: If you want to create budget friendly prototype this is the best choice in the market. It can save you time as well as money by its easy to use nature when it comes to functions testing not just this but its quick as well. They manufacture a variety of printer models namely ZPrinter 650, ZPrinter 450, Spectrum Z510 and ZPrinter 310 Plus.
There are other brands available in the market like Market Bet, Dimensions, V Flash, and Prodigy Plus which are also quite good. As a result of falling price of 3D printers more and more people have started using them.