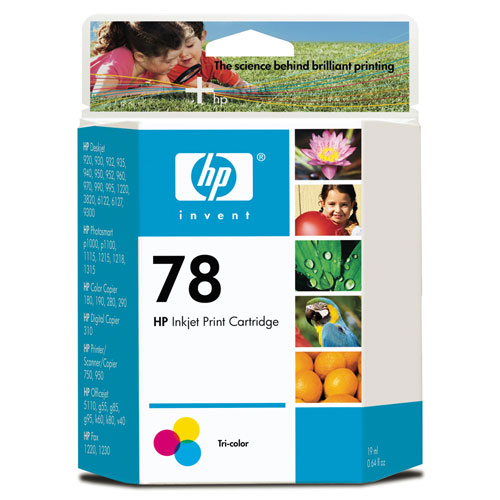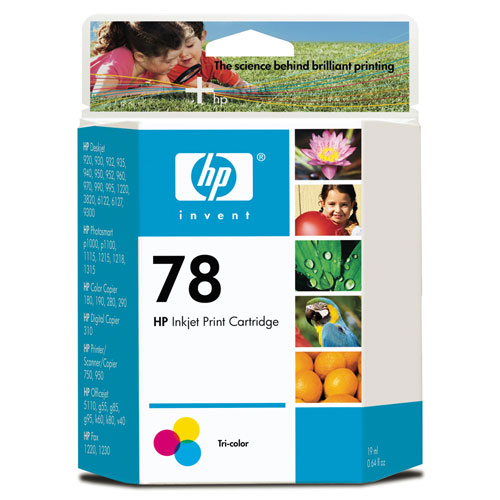 The HP 78 Tri-color  Inkjet Cartridge (C6578DN) is a popular cartridge used in several common HP printer models.
The cartridge is compatible with any HP printer that takes the HP 78 ink jet cartridge
Quick details for the HP78 color cartridge:
Print yield is about 450 pages per color cartridge
Average cost per print is about eight cents (less if you choose an OEM or compatible cartridge)
Compatible with the following printers:
HP DeskJets: 1220Cse, 1220Cxi, 930C, 932C, 935C, 950C, 952C, 970Cse, and 970Cxi.
HP PhotoSmart: 1000, 1100 and 1100xi.
This cartridge retails for $39, but you can get it for $15 or less if you choose a remanufactured inkjet cartridge. Remanufactured cartridges are made in an ISO-9001 certified factory and uphold the same quality as retailed cartridges. Using remanufactured or oem cartridges do not void your printer warranty.