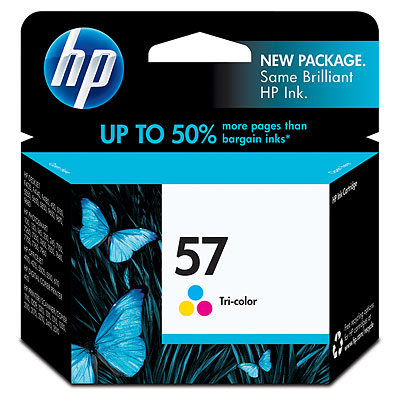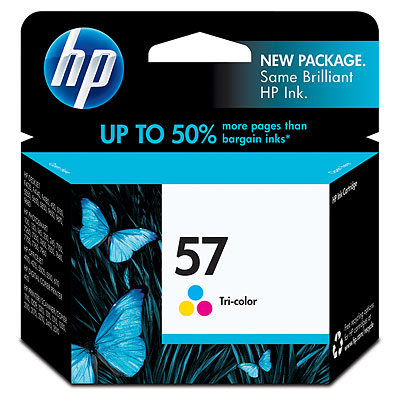 The HP 57  C6657AN tri color ink cartridge is very popular and used in several HP printer models.
This color cartridge is compatible with any printer that takes an HP 57.
These are the printers we know of that accept an HP 57:
DeskJet: 450CI, 450CBI, 5150, 5550, 5550V, 5550W, 5650, 5850
OfficeJet: 2110, 6110, 6110xi, 6122, 6127
PhotoSmart: 7150, 7150V, 7350, 7350V, 7.50W, 7550, 7550V, 7550W PSC: 1210, 2100, 2110, 2110V, 2210, 2210V
Also there are several models of HP Fax machines that use the HP CEE57AN cartridge as well.
This cartridge retails for $39.99, but you can get it for $15 or less if you choose a remanufactured HP 57 inkjet cartridge. Remanufactured cartridges are made in an ISO-9001 certified factory and uphold the same quality as retailed cartridges. Using remanufactured or oem cartridges do not void your printer warranty.