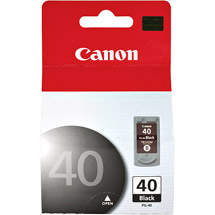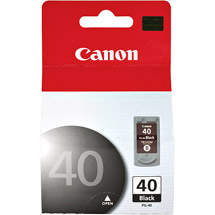 The Canon PG-40 black cartridge and CL-41 color  ink cartridges are very popular and used in several common Canon printer models.
These cartridges are compatible with any canon printer that takes the PG-40 or CL-41.
These are the printers we know of that accept the cartridges:
Pixma IP1600, IP1700, IP1800, IP6000D
Pixma 6200
Pixma MP170, MP150, MP160, MP180, MP450, MP460
Canon FAX-JX200
Also there are several models of Canon Fax machines that use thePG40 and CL41 cartridges as well.
This cartridge retails for $24 and $28, but you can get it for $9 or less if you choose a remanufactured inkjet cartridge. Remanufactured cartridges are made in an ISO-9001 certified factory and uphold the same quality as retailed cartridges. Using remanufactured or oem cartridges do not void your printer warranty.