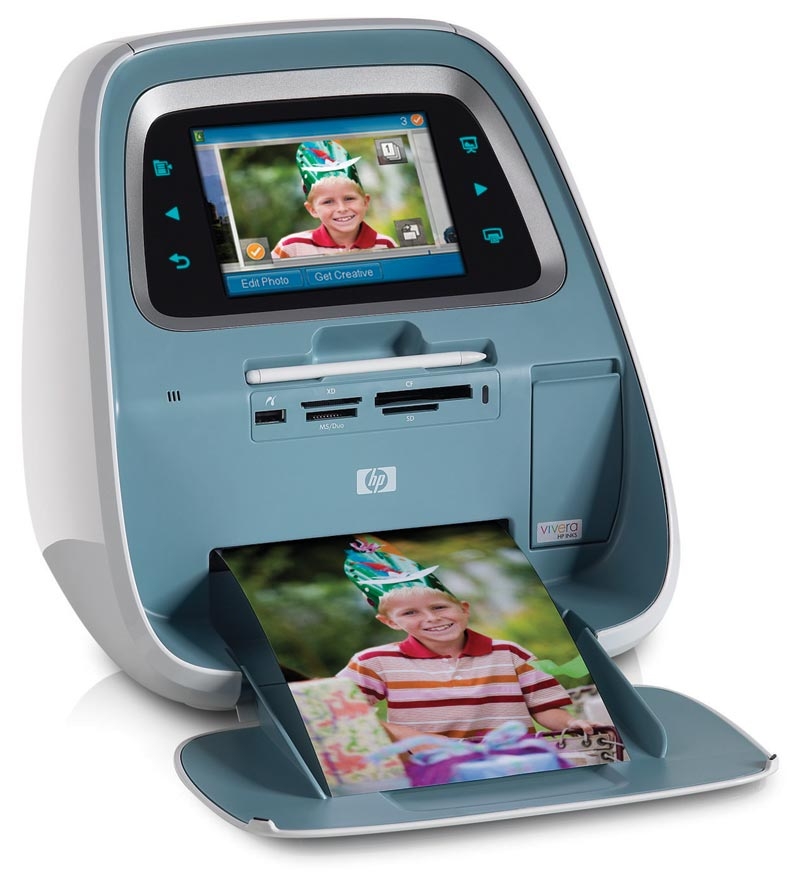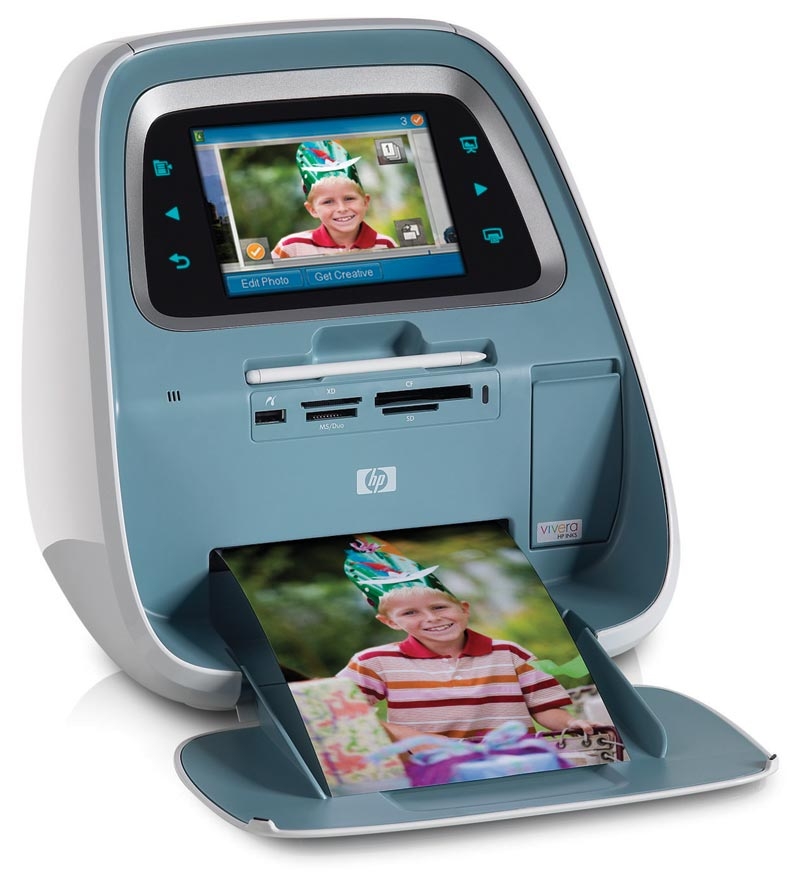 The HP A826 Compact Photo Printer is fun compacted printer that has been designed to print photos quickly while not taking up a lot of space.
The printer has a color touch screen so the user can make print photos without having to use your computer to edit and print the photos.
The onboard screen is 7 inches. While the printer itself is less than 9 pounds with a small footprint. The paper tray can hold 100 sheets of photo paper.
The HP A826 can print photos up to 5 x 7 inches. The printer produces lab quality photos that can instantly shared with friends and family.