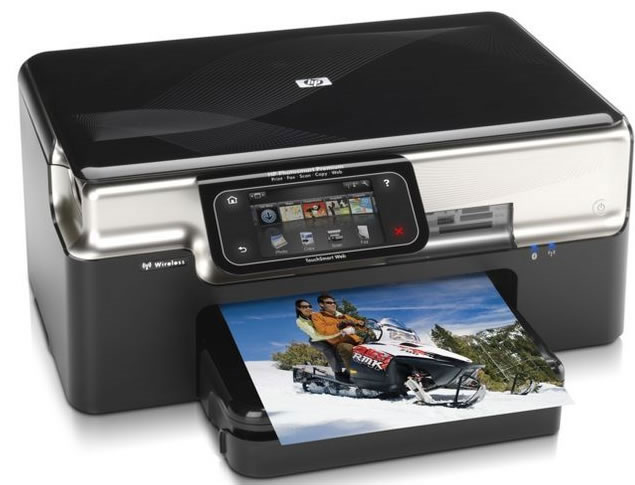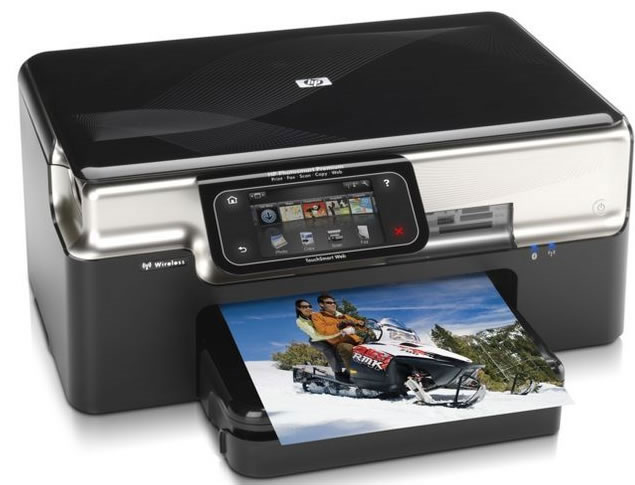 The HP PhotoSmart Premium TouchSmart multifunction printer was a hit when it was released earlier this year.  The printer was one of the first printers that could connect to the Internet to and use web applications.
With the built in Wi-Fi on the printer, the HP TouchSmart will connect directly to the web allowing you to maps, coupons, print photos, movie tickets and other images by using apps available for download from HP's App Studio. For more information about the printer, you can read our review here.
When the printer hit the market the price was $399. Currently HP has significantly lowed the retail price to $280. With that price all of the same features are offered with the printer.