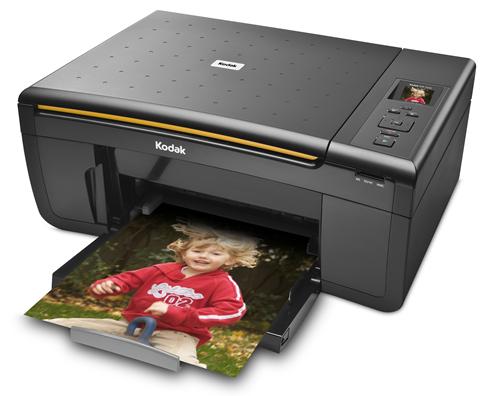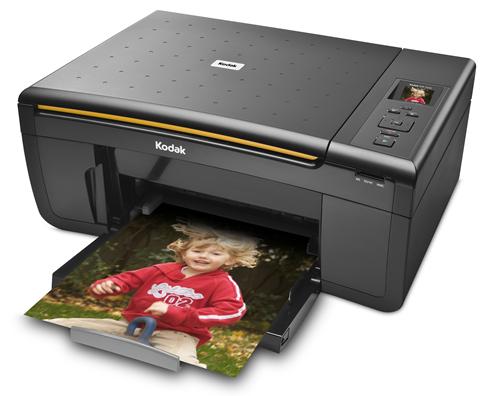 A report released earlier this quarter indicates Kodak has made a slight gain in printer sales this year over its competitors.  Overall, inkjet printer sales are down 12% this year, but Kodak has actually doubled the units it sold over the same time period.
What are they doing right?
Kodak has launched printers and an advertising campaign that emphasises ink price.  Their website states that consumers could save $110 in printing costs is they switch to Kodak.  It also offers a price chart that indicated how much people over spend on ink comparing printers from other manufacturers.
The calculation they use on their site is use a basic formula. For example, eight pages of a black printed documents, six color documents, and a 4×6 photo printer.
Looking at an average HP color printer, Kodak claims that it costs about $75 to restock the six color ink cartridges and one black.  Whereas Kodak's inks are $10 for a black and $15 for color.  It looks like a large savings.  But other factors need to be taken into consideration such as how many pages are printed before you need to replace the ink.
Although Kodak is still only 2% of the total market share it is a significant gain over last years 1% market share. In the first three quarters of 2008, Kodak shipped 400,000 printers, while the first three quarters of 2009 it doubled to 800,000.  This is a big increase and is worth keeping an eye on.