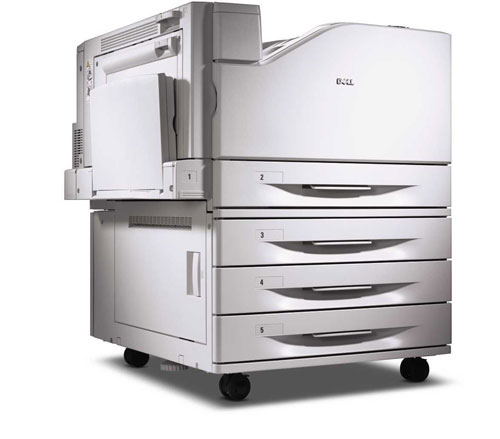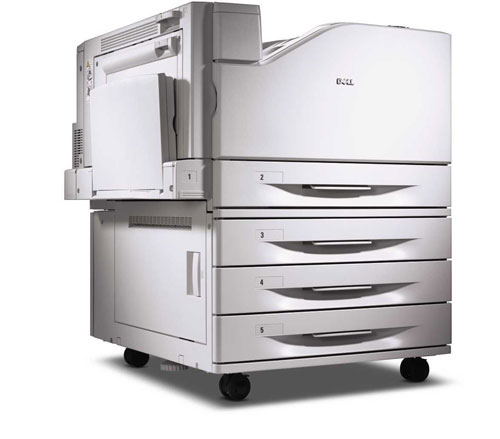 Recently Dell has unveiled new laser printers for the market.  The new 5130cdn color laser printer can printer up to 47 single sided pages and up to 37 double-sided pages per minute, making it the fastest currently on the market.
In addition to the 5130cdn color laser, two other printers were released. The 7130cdn LED color laser printer and the 3330dc laser printer.
The 7130cdn is a LED based printer capable of printing tabloid size pages with a base price of $2799.
The 3330dn is a monochrome laser with a speed of 40 pages per minute and a base price of $599.
The fast 5130cdn has a market price of $1549.