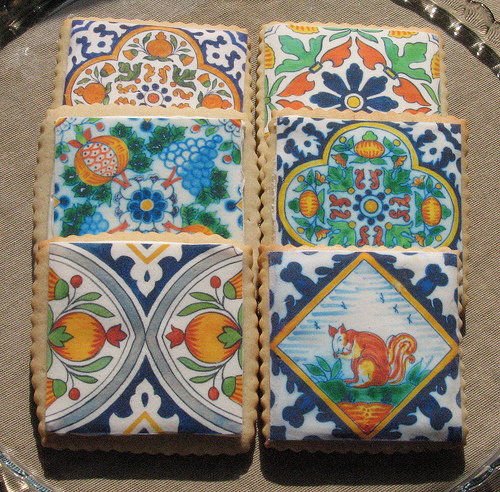 Edible ink has been around for a while, but it is still no completely understood.  Basically, edible ink is ink that is safe to eat.  Mostly it is used in the baking industry.
You might have seen this and not realize it.  Bakers use it to decorate food or to make novelty items such as photograph cakes.  Commercial bakeries were the first to use this technology, but now it is available for home use.
There are a few printer models on the market that can use edible inks.  There are some Canon and Epson printers on the market currently that can use this technology.
The edible ink cartridges look similar to regular ink cartridges and they are installed the same way as any other ink cartridge.
Once you have a compatible printer for edible ink, you will need icing sheets and edible ink cartridges.  The edible ink cartridges are installed in the printer and you print your designs on sheets of icing paper.
This special icing paper is made of sugar or cornstarch and corn syrup.  The sheets are very thin and come in different sizes.
Once you printer your design on the icing paper, you place the paper on top of the frosted cake or baked item.  The icing sheet will absorb into the icing.