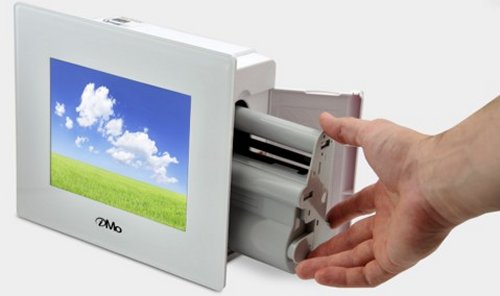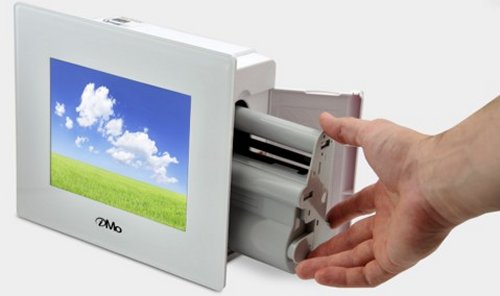 Photo frame printers are the newest type of printers on the market.  Basically think of one of those digital photo frames with the LCD frame with a printer attached.
These new printers are a little larger than the normal electronic photo frames, but it is an innovative idea.  Now, as your photos on your digital photo frame are displayed you can quickly print them.
The iMo Foto Frame has been released right after Sony released their new digital photo frame printer.
The iMo Foto has a large 8 inch display with a resolution of 800×600.
This is a stand alone machine, you do not need to hook it up to your printer.  It has standard USB input support as well as standard memory card slot.
It prints 6 x 4 inch prints at 300 dpi resolution.  The cartridge for the printer is replaced very easily and the machine holds enough paper for 36 prints.
The onscreen manual is easy to follow and the frame comes with a remote control.  The retail price for the frame printer is $229 with the cartridges running about $14.99.