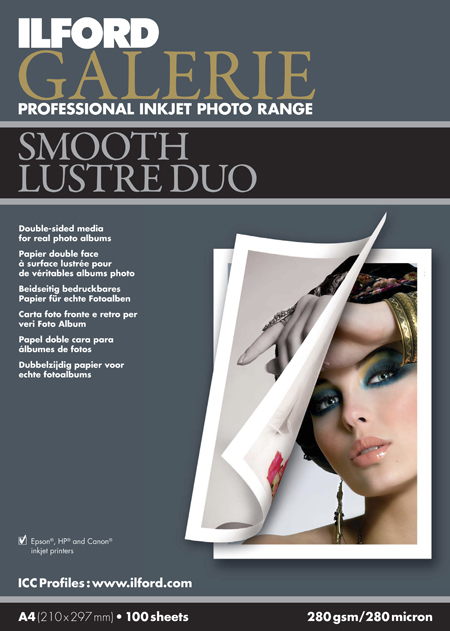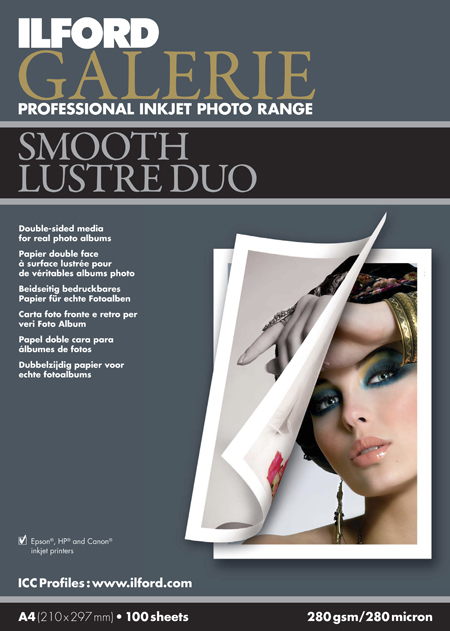 Ilford has released new double-sided inkjet paper onto the market. 
Ilford uses a resin coat on the paper to ensure that that paper keeps the prints clean and crisp during the double sided printing process.  Detailed printing instructions are included in the package and on the Ilford website.
The paper is a good choice if the user wants to make a simple photo album allowing the paper to be bound.