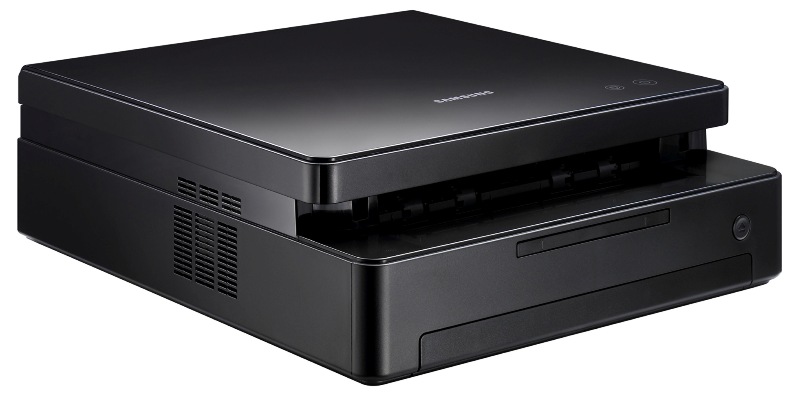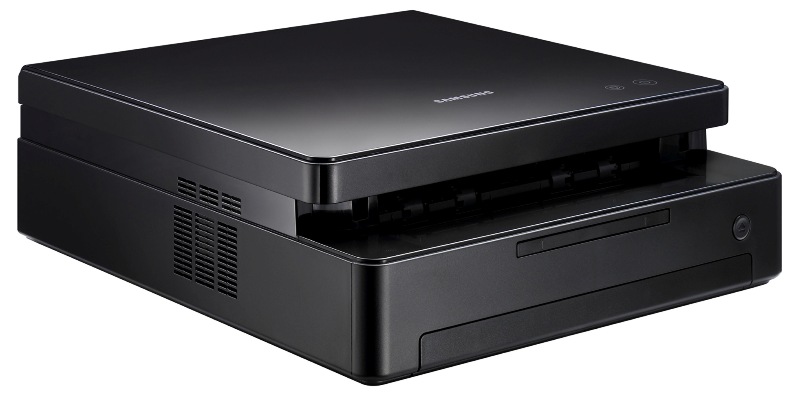 Apart from eye-catching aesthetics, the Samsung ML-1630 is a $ 200 standard mono-laser function with an average value proposition. Unless you believe looks are the highest priority for a printer, you can get more for your money's worth – both in terms of print speeds and features – with Samsung ML-2571N or Lexmark E250d.
Design and Features:
Except the scanning unit, the body of ML-1630 has the same features as SCX–4500. However, it has extremely simpler control panel. It usually includes cancel and touch-sensitive power buttons. While printing, the blue LED display gets lit up, which shows the number of pages printed.
Though the printer comes with a starter cartridge printing 1000 pages, a replacement toner cartridge printing 2000 pages is better.
With respect to features, there aren't much bells or whistles to describe about Samsung ML-1630. However, the competition such as Samsung ML-2571N comes network-ready and Lexmark E250D comes with auto duplexer.
Overall Performance:
The Samsung ML–1630 scored 13.48 ppm for graphics and 13.29 ppm for text – faster than HP LaserJet 1020 in both parameters. The speed of text was in-sync with Dell 1720. However, it was outpaced in terms of graphics with 21.99 ppm score.
When it comes to the print quality, the ML – 1630 was in pace with competition. Its black graphics print was sharp and detailed and so were its black text prints. Though some minor compression on the grayscale's dark end was noted, there was nothing too bad.
This device comes at a price range of $ 199 to $ 90.