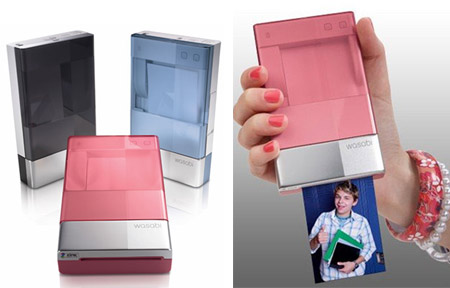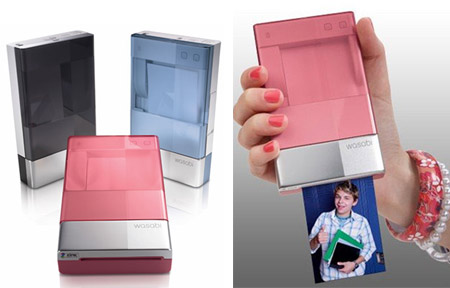 Print on the go with this nifty little pocket printer.  It really is works well. The printer literally can fit into your pocket. Measuring a tiny 0.9 inch think by 4.8 inches long by 2.9 inches wide and only weighting 8 ounces. 
You print via blue tooth or cable directly from your phone or digital camera.  This is a small version of the 'Zero-Ink" technology Dell has come up with.  It uses special paper to make the photos.  This is a nice feature to keep the size of the printer very small as well as not having to worry about getting ink all over yourself when you print something on the go.
Watch this video for a demo on how it works:
I am sure this price will not last for long and for $30 it is a neat little gadget that you can afford to play around with.