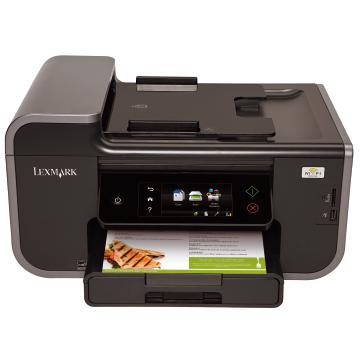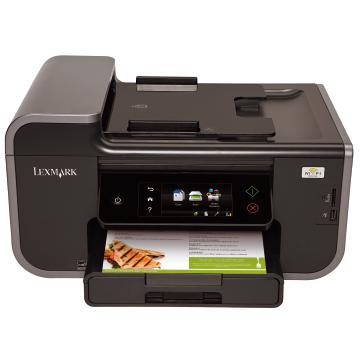 Recently Lexmark updated its line of ink jet printer with five new models targeted for the home office and four new models for office users. The Prestige Pro805 is one of the new printers offered. The Pro805 is a 3 in 1 printer with a lot of nice features.
The Lexmark Prestige Pro805 is a snap to setup with Wi-Fi and Ethernet capabilities. It has a huge 4.3 inch LCD touch screen display. The display is Lexmark's signature myTouch technology to give users tons of options directly from the printer itself. In addition, the Prestige Pro805 is one of the first web-connected ink jets on the market.
The Pro805 uses SmartSolutions for its customizable shortcut option that can be downloaded and configured for common tasks the users preforms.
With the Web-connected feature, users can download applications directly onto their printer.
Another standout feature is the affordability of the ink. The Pro805 as well as the Platinum Pro905 printers user a black ink cartridge that is priced at $4.99 retail. This really saves printing costs for your regular black documents commonly printed in the office and at home.
Print speed of about 33 pages per minute black and 30 pages per minute for color documents.
The printer also have a built in duplexer for easy two-sided printing. As well as a one click Eco Mode that quickly modifies print setting to save paper and energy. We love when printers make it easy for us to save money and the environment!
Overall we applaud Lexmark with this new printers.