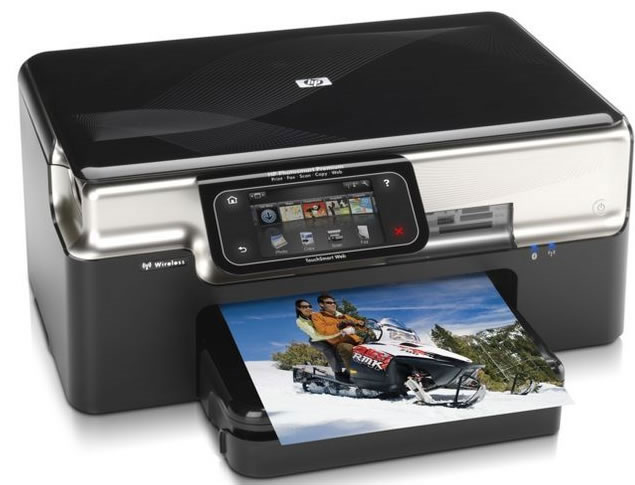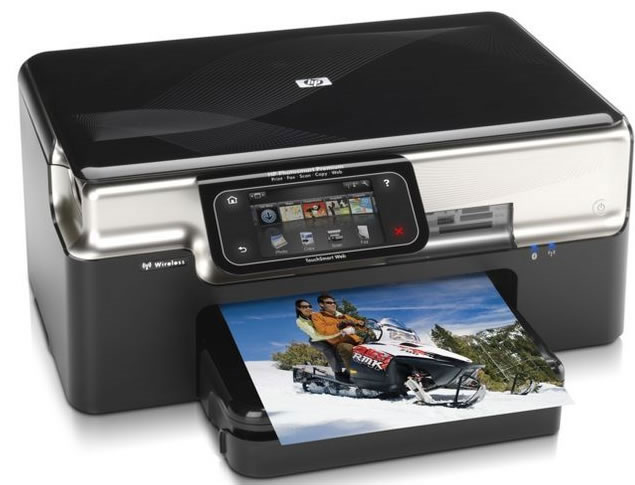 HP has really make a step forward with their new printer.  The HP Photsmart Premium TouchSmart Web All-in-One is a beautiful looking machine that does more than the average multi-purpose printer. This is the world's first home printer that is directly connected to the Internet. Also, this machine scans, copies, and faxes as well.
You can use the printer to connect directly to the Internet without a computer using Internet applications.  There are several applications that come with the printer, including some nice apps that can create graph paper or music sheets from plain paper with a touch of a button.
The interface allows you to use the printers web applications or widgets to access several sites online. For example, you can print your coupons from coupons.com, your photos from Snapfish.com, your movie tickets from Fandango, or a map or calendar from Google.
There will be several applications released for the printer to bring the number of total available to at least 50.
Some other facts to mention:
There are two paper trays: one for regular sized paper and one for 4×6 inch photo paper.
The printer can handle two sided copies.
33 black pages per minute and 32 color pages per minute.
Uses 5 ink cartridges
Includes memory card slots.
One board Wi-Fi and Bluetooth
This printer will be available by the end of the month for retail sales for a retail price of about $400. This printer will make a great addition to Hewlett-Packard's portfolio of printers.
UPDATE: HP has recently lowed the price of this printer from $399 to $290.  Read more  about the price reduction.