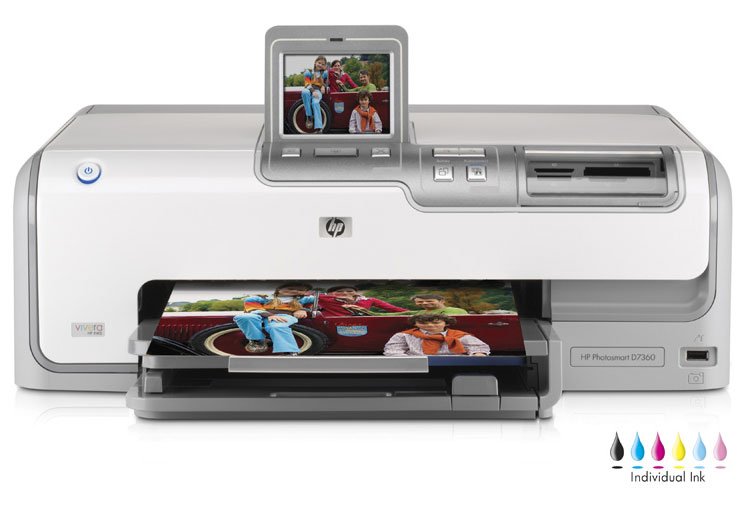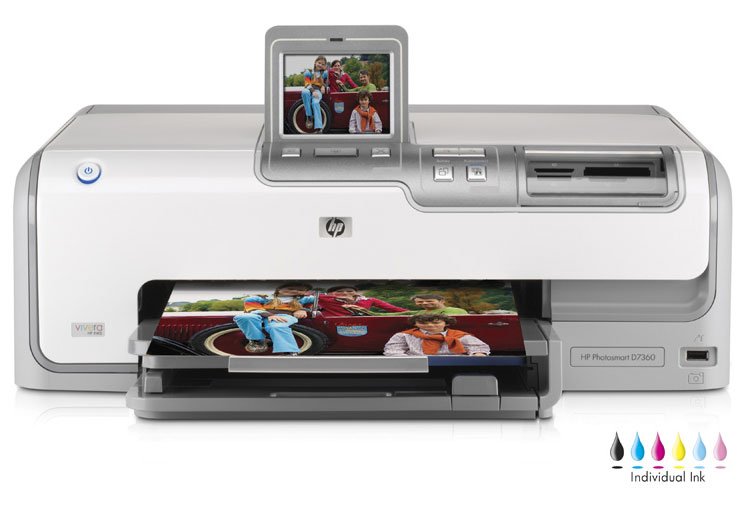 Amongst its latest series of seek photo printers – the Photosmart is specifically aimed for digital camera enthusiasts. Amongst them, the D 7360 is a machine that is cheap to run, fast and fully capable of producing flawless photos.
When it comes to photo printing, HP can claim to have nailed the print quality. D7360 prints are as good as anything one might get from an online photo or high quality street developer – its barely visible grain is the only sign that the prints come from living room than the dedicated lab.
The D7370's central print engine has now been picked wholesale from Photosmart 8250. In addition, the chassis has undergone a slight change in color and redesign and it has a new 3.4 inch touch screen in the front. While one would always recommend photo editing on the PC for best results, navigating the way through menus and popping in memory card is an intuitive and fun way to quickly print the snaps.


Built around efficient Vivera ink system, you can purchase six cartridges and 150 6 x 4 sheets of photo paper for $ 24. The D 7370 also has some important features for the occasional photo printing user. Rather than having to pull the regular A 4 paper each time, you can use the spare paper designed specifically to hold 6 x 4 inch sheets. The moment you send the appropriate print job to the printer, you automatically select the second tray, which means that you need not knock over the stack of formerly pristine paper while printing few holiday snaps.