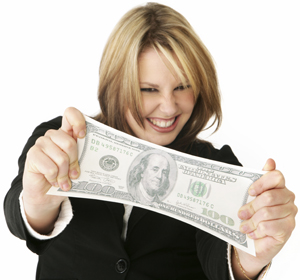 Anyone who has ever purchased ink for their printer knows that ink cartridges can be expensive. Here are a few ways to save big money in your inkjet cartridges.
It is quick and easy to change your printer to print in economy mode. Yes, in economy mode the prints do not look that great. But think about it, you really don't need every print to be printed in the best quality. Switching to economy mode and back is very quick and easy so you can switch to higher quality printing for the prints you need it for.


While we are talking about printing stuff that doesn't need to be in high quality… think about if you actually need to print it out at all.  Try printing to PDF instead if you actually don't need a paper copy at the moment. In PDF you can still examine the document to inspect how it will look once it is printed.
If you do need to print something out, try printing two pages on one.  Almost every printer has an option to print two pages on one, and you will be surprised that the print is still very easy to read even at a reduced size.  Doing this literally cuts your printing cost in half.
Buying discounted printer ink takes a little bit of effort shopping around, but can pay off big if you find a great place to buy your ink.  Search for discounts for buying wholesale ink and for buying off-brand ink.  Remanufactured inkjet cartridges and off brand ink cartridges print in high quality and can be up to 75% off retail ink prices.