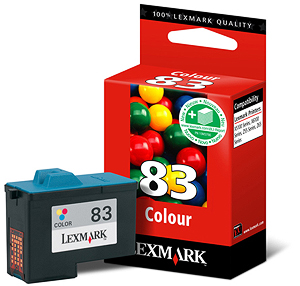 Lexmark has earned a strong reputation for first-class printers, which offer an outstanding combination of quality, reliability and value for money.
Lexmark No. 83 (18L0042) Color Remanufactured Print Cartridge gives high definition prints with professional quality prints.
At around $14.50 it yields about 650 prints and is also compatible with printer models as follows:
X5100, X5130, X5150, X5190 pro, X6100, X6150, X6170, X6190 pro, X6250, Z55, Z55se, Z65, Z65 pro, Z65M, Z65n.