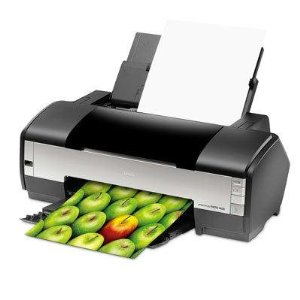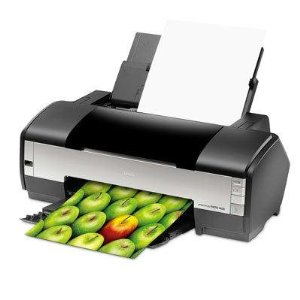 The Epson Stylus Photo 1400 is the advanced version of its predecessors. It gives you the best a printer can serve you in terms of quality, features and performance.
It drops down the ink at as small as 1.5 Pico liters which gives you extreme clarity and sharpness along with saving your ink. Epson Stylus Photo 1400 along with its high quality prints; it also ensures you with a last lasting color of its print.
Epson Claims that with its dye-based Claria Hi-Definition inks lasts for about 98 years behind the glass and the quality is much better than standard cartridges.
Epson Stylus Photo 1400 utilizes about 6-ink cartridges for full-on and amazing quality prints. Epson T079120, T079220, T079320, T079420 are the various cartridges available for Epson Stylus Photo 1400.
The Epson Stylus also includes various paper options and has CD/DVD labeling features.